From Fast Flavours, 2012
This treat is so rich and deeply delicious that no one will know you took a shortcut! The secret is the custard-like texture of silken tofu.
Yield: Serves 4 people
Ingredients
8 ounces (225 g) of dark chocolate
1 pkg (10 ounces/300 g) of silken tofu
1/2 cup (125 mL) of sugar
1 teaspoon (5 mL) of vanilla
Procedure
Break the chocolate into small chunks and put them in a bowl set over (but not in) a small pot of barely simmering water. Stir gently until the chocolate is melted and smooth. Remove the bowl from the steam bath.
Toss the tofu into your food processor. Add the sugar, vanilla, and every last drop of the chocolate. Purée the works until smooth and delicious. Serve and share immediately or, if you like, spoon into individual serving dishes and chill until firmer, and hour or so.
© Chef Michael Smith, Fast Flavours, 2012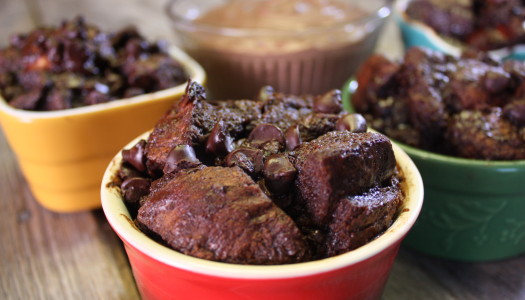 3 years ago
It's fun to try new ideas and it's always fun to freestyle cook. And it's particularly fun to stir every form of chocolate into one bread pudding. I admit sometimes I feel the need to go overboard a little bit and even push some limits, but the kitchen is a really safe place to do that, and a fun place too. Once you know the bread pudding rules, you can break them all day long. Who knows? You might just end up with Five Chocolate Bread Pudding with Chocolate Whipped Cream.
View Recipe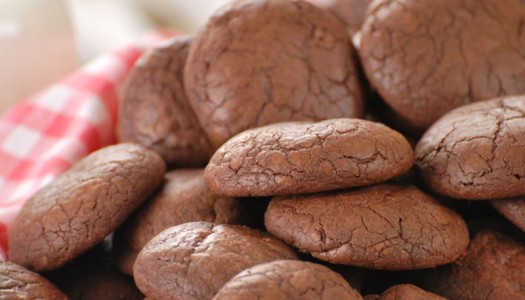 7 years ago
I can whip up a seven-tier wedding cake, bake shortcake for 1000 and create a menu full of $20 dollar desserts but nothing brings 'em running like the smell of simple chocolate cookies.
Here's a batch of chocolaty cookies that are so good, they won't even ask where the chips are.
View Recipe