This is a delicious condiment to add to your grilling or snacking repertoire. Like any great salsa it's packed with big, bright, balanced taste that easily complements other ingredients. What a great way to fill Half Your Plate with zesty flavours!
Yield: Makes enough for 6 to 8
Ingredients

4 cups or so of finely chopped watermelon, seeded
1 jalapeno or poblano pepper, finely minced
1 yellow or green bell pepper, finely minced
1 cup of red onion, finely minced

1 bunch of mint or cilantro, finely chopped
2 limes, zested and juiced
2 tablespoons of your best olive oil
1 tablespoon of honey
1 teaspoon of salt
Procedure

To make the salsa simply toss everything together in a bowl until thoroughly combined. Serve and share with your favourite chips or as a side condiment for anything grilled….
Variation

One secret to a great salsa is to take the time to cut all the ingredients as small as you can. This makes it much easier to scoop up all the flavours in one bite. Another salsa secret is the delicious balance of sweet, sour, salty, spicy and savoury flavours. This recipe uses about half a melon. The other half is best enjoyed cut into wedges and slurped outside!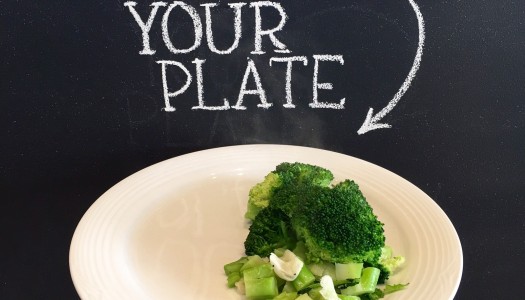 3 years ago
This is by far my favourite way to cook and serve broccoli. It's super-simple, super-speedy and super-tasty and because you're not boiling the broccoli and leaching away nutrients and flavour, it's also super-healthy.
As the broccoli steams it's perfumed – but not overwhelmed – with garlic. You can also add your favourite flavours. After trying this method once or twice you'll quickly realize how easy it is to modify with your own ideas. Feel free to experiment because this will always be the best way to get a head of steaming broccoli on the table in ten minutes flat!
View Recipe
3 years ago
One of the best ways to fill Half Your Plate (and all of your soup bowl) is with a simple pureed soup. They're a time-honoured and super-simple way to get a whole lot of vegetable flavour on the table in a hurry – maybe even hide vegetables from finicky eaters. This one was custom created by MP Bruce Stanton with Chef Michael Smith's coaching!
View Recipe