Sweet potatoes make incredible fries. They're so good a lot of kids prefer them over regular potato fries.
Yield: Makes 4 servings
Ingredients
2 tsp fine sea salt
1 tsp brown sugar
1/2 tsp cinnamon
1 tsp chili powder
2 sweet potatoes cut into 1/2 inch wedges
Procedure
Put salt, brown sugar, cinnamon and chili powder into a small jar and shake to combine.
Preheat an electric fryer to 375 degrees. Add sweet potatoes and fry until golden and crispy. The oil temperature will drop a bit, 365 degrees is ideal. Immediately toss the crispy sweet potatoes with a spoonful or two of the seasoned salt.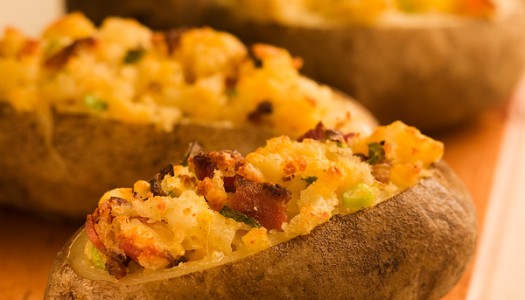 7 years ago
A baked stuffed potato is a thing of beauty. It's the perfect blend of all your favourite potato topping flavours mixed together in an easy-to-make, easy-to-serve, all-in-one package.
View Recipe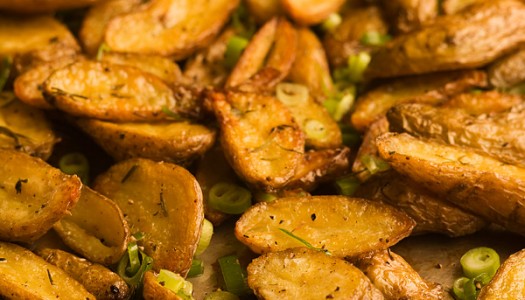 7 years ago
The secret to perfectly oven-roasted potatoes is a two-step process. First, gently boil and cook potatoes through, then rapidly roast and brown them. The resulting crisp exterior and tender interior are quite addictive.
View Recipe