From Fast Flavours, 2012
Jump out of bed and hit the ground running with a glass full of goodness. This homemade breakfast treat is a nutritional jump-start. Feel free to vary the base and mix in whatever you have for a jolt of creativity to kick start each and every day. This smoothie tastes so good you'll forget it's healthy!
Yield: 2 to 3
Ingredients
2 ripe bananas, peeled
2 cups (500 mL) or so frozen blueberries, strawberries, raspberries, cherries, blackberries, mango, peach, pineapple or your favourite fruit
1 cup (250 mL) or more of any flavour real yogurt
2 cups (500 mL) or so of orange juice
2 tablespoons (30 mL) or so of refrigerated flax oil or other healthy oil or your favourite nutritional additive
Procedure
Toss all the ingredients into your blender or food processor. Blend the works until very smooth watching the blades work their magic, just a minute or two. Serve and share!
© Chef Michael Smith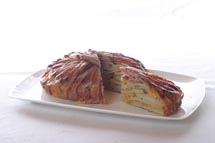 8 years ago
I've been making this dish for a long time. It's a bit involved but it remains one of the most impressive potato dishes I know. This special occasion treat features the classic trio of potatoes, bacon and cheddar. It will take you a while to make, but the results are more than worth it. It's the sort of thing that looks complicated until you try it and quickly realize how simple it is to master.
View Recipe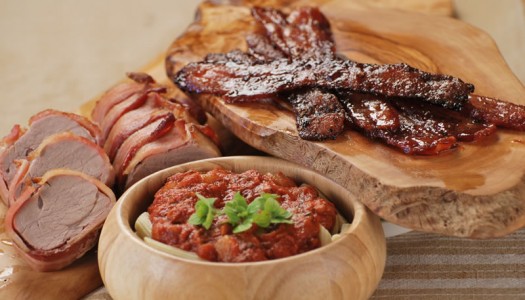 6 years ago
What ingredient gets my heart pounding every time I haul it out, makes everything else taste amazing and is so popular entire websites are devoted to it? Bacon! Here are my three favorite ways to show it off.
View Recipe