From Fast Flavours, 2012
Jump out of bed and hit the ground running with a glass full of goodness. This homemade breakfast treat is a nutritional jump-start. Feel free to vary the base and mix in whatever you have for a jolt of creativity to kick start each and every day. This smoothie tastes so good you'll forget it's healthy!
Yield: 2 to 3
Ingredients
2 ripe bananas, peeled
2 cups (500 mL) or so frozen blueberries, strawberries, raspberries, cherries, blackberries, mango, peach, pineapple or your favourite fruit
1 cup (250 mL) or more of any flavour real yogurt
2 cups (500 mL) or so of orange juice
2 tablespoons (30 mL) or so of refrigerated flax oil or other healthy oil or your favourite nutritional additive
Procedure
Toss all the ingredients into your blender or food processor. Blend the works until very smooth watching the blades work their magic, just a minute or two. Serve and share!
© Chef Michael Smith
7 years ago
French toast for breakfast immediately makes the day special but it's not just a weekend treat. You can bang out a batch any day of the week and jazz it up with an easy stuffing and a crunchy finish.
View Recipe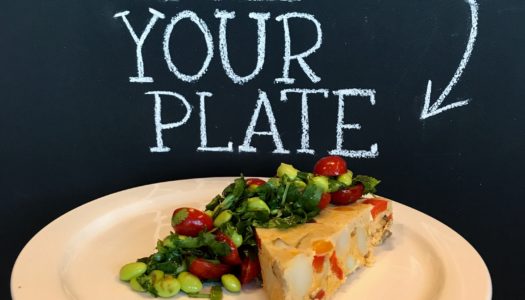 1 year ago
Potatoes are not just tasty, nutritious, inexpensive and easy to find, they're also wildly versatile, especially with eggs in the mix. Cultures and cuisines all over the world have found innovative ways to cook with this dynamic duo. Here they play a starring role in a classic frittata with a tasty Tex-Mex twist. The salsa side salad is bright and spicy, a refreshing condiment of sorts. This recipe will easily fill Half Your Plate – but not for long. It'll be empty in no time!
View Recipe