There's no need to slave over the stove or make a run to the supermarket the next time you're inspired to fire up the grill. Spicy, savoury BBQ sauce is only minutes away by simply stirring together a few pantry staples. Slather it on slow-roasted ribs, spoon it over pulled pork, or simply serve with your steak.
Yield: 2 cups
Ingredients
1 cup (250 mL) of red wine vinegar
A 5 1/2 ounce (156 mL) can of tomato paste
1/4 cup (60 mL) of chili powder
1/2 cup (125 mL) of molasses
1 tablespoon (15 mL) of Worcestershire sauce
1 tablespoon (15 mL) of ground cumin
1 tablespoon (15 mL) of dried oregano
1 tablespoon of your favourite hot sauce (optional)
1 teaspoon (5 mL) of cinnamon (optional)
1/2 teaspoon (2 mL) of salt
Procedure
In a medium bowl whisk all the ingredients together.
Store in a tightly sealed jar in the refrigerator. Use it whenever you want to add authentic zest to your BBQ or lots of flavour to simple baked chicken breast or salmon filet. If you are grilling or barbecuing be sure to brush this sauce on towards the end of cooking so it doesn't burn.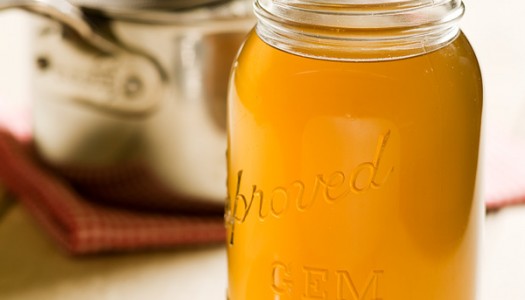 7 years ago
A pot full of simmering chicken broth is the essence of home cooking: true flavour brimming with hearty goodness, ready to launch a thousand other dishes. Try making a batch, dividing it into easily used amounts and keeping them in your freezer, ready for whatever idea comes along. You can use any chicken, but a stewing hen will have the most flavour.
View Recipe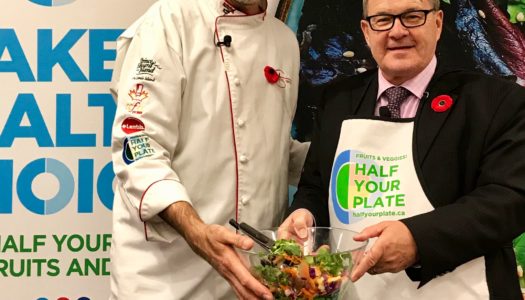 8 months ago
You can fill more than Half Your Plate and create your own salad with this recipe. Chefs know that the art and craft of filling a salad bowl is one of the greatest expressions of the culinary arts. Home cooks love how easy it is to cram the salad bowl with healthy flavours. Everyone enjoys emptying the bowl. You'll love knowing you have plenty of delicious dressing leftover for the next salad and nothing beats impressing yourself in your own kitchen! This one was custom created by Honorable Lawrence MacAulay with Chef Michael Smith's coaching!
View Recipe