From Family Meals, 2014
Bored with beef? Take another burger path. These patties are huge and thin raw but contract to normal juicy size on the grill. They're fiery on the BBQ, so have a spray bottle of water ready for flare-ups. Easy to prepare and delicious in every way!
Yield: Makes 4 thick juicy burgers or 6 smaller ones
Ingredients
For the patties:
2 pounds (900g) of Italian sausage
4 garlic cloves
1 tablespoon (15 mL) of fennel seeds
1 tablespoon (15 mL) of cumin seeds
1 tablespoon (15 mL) of coriander seeds
For the pickle relish:
2 large dill pickles, minced
1 tablespoon (15 mL) of mayonnaise
1 tablespoon (15 mL) of sweet green pickle relish
1 tablespoon (15 mL) of honey
1 tablespoon (15 mL) of yellow mustard
To build the burgers:
4 thick slices of red onion, drizzled with oil
4 ciabatta buns, sliced in half
a 4-ounce (115 g) block of Parmigiano-Reggiano cheese
4 handfuls of arugula
Procedure
Prepare and preheat your grill to its highest heat. Cut 5 large squares of wax or parchment paper.
To make the patties, slice through the casing of each sausage, from one end to the other, and release the meat into a large bowl. Grate the garlic onto the meat, using a microplane grater, cheese grater or the smallest holes of a box grater. Sprinkle in the fennel, cumin and coriander seeds. Using your hands, quickly and evenly blend the works together. Divide into 4 even portions. Roll each into a ball and place on a square of wax paper. Cover with another square of wax paper, then flatten into a thin patty 4 to 5 inches (10 to 12 cm) wide. Repeat with the other 3 burgers, reusing the top square of wax paper along the way, forming a stack of 4 patties and 5 papers ready to transport to the grill (or the refrigerator if you're wisely working in advance).
For the relish, in a small bowl, stir together the pickles, mayonnaise, relish, honey and mustard. Spread the zesty relish on the top half of the buns.
Using the wax paper squares, flip the patties onto the searing-hot grill. Fit in the red onion slices wherever you can; you may have to wait for the meat to shrink a bit. Grill the works until nicely seared on the bottom, 3 or 4 minutes. Carefully flip and finish cooking, 2 or 3 minutes more.
Move the burgers from the grill to the bun bottoms. Using a vegetable peeler, peel a few large shards of the cheese onto each burger. Top with the arugula, the grilled onions and the bun top. Serve and share!
© Chef Michael Smith, Family Meals, 2014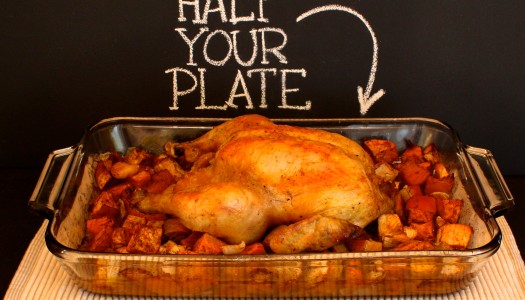 3 years ago
There are as many ways to roast a chicken as there are cooks. This basic method is my favourite. Roasting the chicken perched on top of a thick bed of vegetables not only helps you prepare an entire meal at once but also guarantees that not a drop of flavour is lost. You can also skip all the normal laborious of slicing by simply shredding the meat into the works and tossing together a pan stew of sorts!
View Recipe
8 years ago
You don't need a fire blazing in the backyard or a fancy barbecue to cook a great steak. Pan-roasting works well too, especially if you start with a great steak, use lots of butter and finish with browned onions.
View Recipe