Ingredients
4 cups mixed nuts
1 egg white
1 heaping Tablespoon grainy mustard
2 tablespoons sugar
1/2 teaspoon cayenne
salt
Procedure
Preheat oven to 350 degrees.
Lightly whisk egg white and add mustard, sugar, cayenne and salt to taste. Add nuts and toss well to cover. Spread out onto a baking sheet. Bake for 15 minutes, or until nuts are lightly browned.
8 years ago
Smoked salmon is the ultimate party guest. It's versatile, gets along with lots of other ingredients and always adds a luxurious twist to the proceedings. It's also easy to work with because you're limited only by your imagination.
View Recipe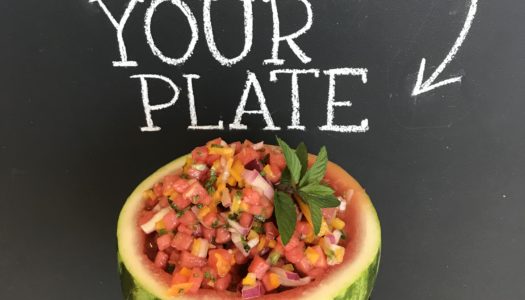 5 months ago
This is a delicious condiment to add to your grilling or snacking repertoire. Like any great salsa it's packed with big, bright, balanced taste that easily complements other ingredients. What a great way to fill Half Your Plate with zesty flavours!
View Recipe