Ingredients
4 cups mixed nuts
1 egg white
1 heaping Tablespoon grainy mustard
2 tablespoons sugar
1/2 teaspoon cayenne
salt
Procedure
Preheat oven to 350 degrees.
Lightly whisk egg white and add mustard, sugar, cayenne and salt to taste. Add nuts and toss well to cover. Spread out onto a baking sheet. Bake for 15 minutes, or until nuts are lightly browned.
8 years ago
Every fall when locally grown squash and apples appear in the farmers market I make this dish. It shows how well ingredients that grow together go together. That's why it tastes so good!
View Recipe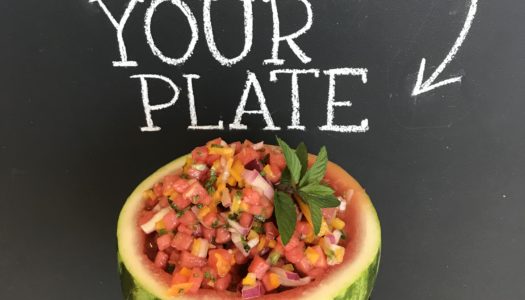 7 months ago
This is a delicious condiment to add to your grilling or snacking repertoire. Like any great salsa it's packed with big, bright, balanced taste that easily complements other ingredients. What a great way to fill Half Your Plate with zesty flavours!
View Recipe