Yield: Serves 4 to 6
Ingredients
4 baking potatoes (about 2 pounds or 1 kg)
2 tablespoons (30 mL) or so of vegetable oil
2 tablespoons (30 mL) or so of Chef Michael's Spicy Spice rub
Procedure
Preheat your oven to 400ºF (200ºC). Turn on your convection fan if you have one. Line a baking pan with a silicone baking mat or parchment paper.
Cut each unpeeled potato into 8 to 10 wedges. Pile them into a large bowl, splash in the oil and sprinkle in the Spicy Spice spice rub. Toss the potatoes until every piece is lightly coated with oil and flavour.
Spread the potatoes out in the baking pan in a single layer. Roast, flipping once half way through, until golden brown on both sides and tender on the inside, 30 to 45 minutes.
Serve and share!
© Chef Michael Smith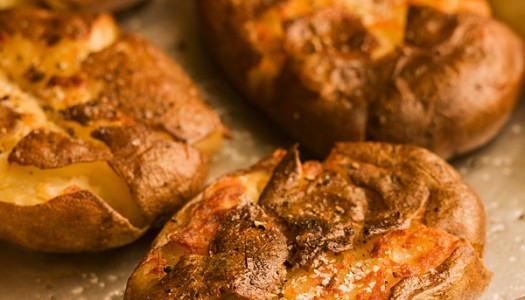 7 years ago
If you like golden brown crispy crusty potatoes, then this dish is for you. It was originally created as a way to use up leftover boiled or baked potatoes, but it's so good that you'll soon be cooking potatoes just so you can smash and crisp 'em.
View Recipe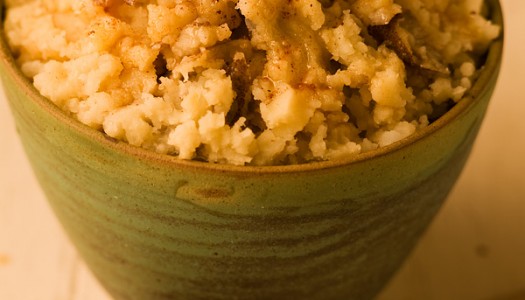 8 years ago
There are as many ways to flavour mashed potatoes as there are cooks. These are my gold standard. They're simple, with a twist: brown butter. You won't believe how much flavour is locked into a stick of butter, but you will believe these are the best mashed spuds you've ever had.
View Recipe