Yield: Dinner for 4-6
Ingredients
1 splash of olive oil
2 chicken breasts, skin removed
2 whole Italian sausages
10 whole peeled garlic cloves
1 28 oz can whole tomatoes
2 cups arborio rice
3 cups chicken stock
1 cup red or white wine
3 whole bay leaves
1 sprig fresh rosemary
1 whole red pepper
1 lbs shrimp
2 onions, peeled and chopped
Procedure
Heat a large flat sauté pan or traditional paella pan. Add a splash of oil and begin to brown the chicken and sausages, that have been cut in large chunks. Once they have browned set them aside on a plate. Add the onions to the hot pan and a small splash of oil, sauté until golden. Add the garlic and stir for a few moments. Add tomatoes, breaking them up with a wooden spoon. Add rice, stock, wine, bay leaves, rosemary, red pepper, the reserved meat and the shrimp. Bring to a simmer and cook over medium heat until the liquid has absorbed and the rice is tender, about thirty minutes.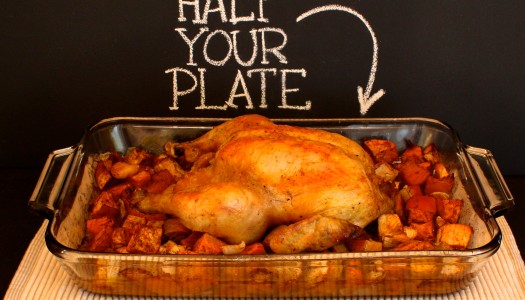 3 years ago
There are as many ways to roast a chicken as there are cooks. This basic method is my favourite. Roasting the chicken perched on top of a thick bed of vegetables not only helps you prepare an entire meal at once but also guarantees that not a drop of flavour is lost. You can also skip all the normal laborious of slicing by simply shredding the meat into the works and tossing together a pan stew of sorts!
View Recipe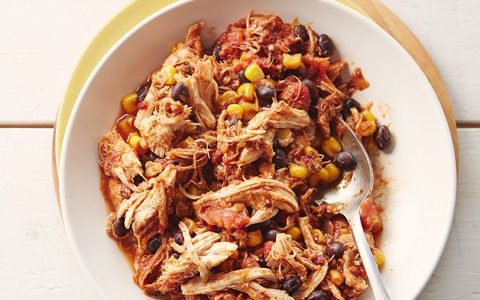 3 years ago
Tex-Mex joints all have a variety of meaty fillings like this one on their menus packed with big, bright Tex-Mex flavors ready to roll into any type of tortilla. Burritos, enchiladas, quesadillas, crispy tacos, soft tacos, tostadas, rotis—what will you roll?

View Recipe