Tofu is a highly nutritious bean curd made from soy milk. It's an excellent source of protein and very easy to cook with. There are many varieties and many ways to cook it. Pan-frying softer tofu until it resembles scrambled eggs is one of the simplest and tastiest.
Yield: Serves 4
Ingredients
a splash any vegetable oil
1 teaspoon whole cumin seeds
1 red bell pepper, thinly sliced
1 or 2 cloves garlic, minced
1 tomato, chopped
1 12 ounce package soft tofu, cut into small pieces
1 teaspoon tumeric
a handful chopped cilantro
2 green onions, thinly sliced
a few dashes favourite hot sauce
1 tablespoon sour cream
a sprinkle or two sea salt
Procedure
Add a splash or two of vegetable oil to a large sauté pan over medium heat. Add the cumin seeds and cook them until they're fragrant and lightly browned, another 1 or 2 minutes. Immediately add the bell pepper and garlic and continue cooking until they soften, another 3 minutes or so.
Add the tomato, the tofu and the turmeric and continue cooking, stirring constantly, until the tofu breaks up and resembles scrambled eggs, another 1 or 2 minutes.
Stir in the cilantro, the green onion, the hot sauce, the sour cream and the salt. Continue cooking just long enough to heat through.
Variation
You may flavour scrambled tofu with many other international flavours: Asian, Creole, Thai, French or hodgepodge. You are only limited by your imagination and by what's in your fridge.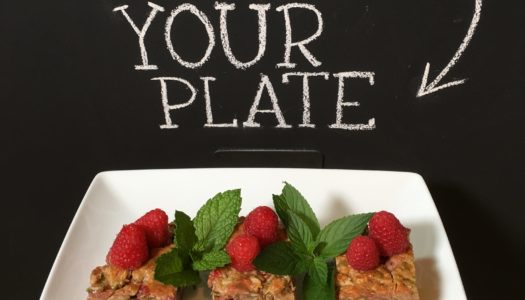 1 year ago
These deliciously addictive granola bars come with a fruity punch of powerful raspberries. They're just the sort of treat to pack into your kids lunch. They'll love the flavour and you'll love knowing that made them yourself! Best of all? You wont believe how easy these are to make! #HalfYourPlate
View Recipe
4 years ago
Jump out of bed and hit the ground running with a glass full of goodness. This homemade breakfast treat is a nutritional jump-start. Feel free to vary the base and mix in whatever you have for a jolt of creativity to kick start each and every day. This smoothie tastes so good you'll forget it's healthy!
View Recipe