Since salmon is a fatty fish, it's often cooked quickly with high, searing heat that gives it a crispy crust. But salmon is just as delicious when it's cooked slowly. Gentle, patient heating gives it a tender, melt-in-your-mouth texture that is truly memorable - especially when it's brightened with a simple honey mustard glaze.
Yield: Serves 4
Ingredients
2 tablespoons (30 mL) of honey
2 tablespoons (30 mL) of your favourite mustard
1 tablespoon (15 mL) of soy sauce
1 teaspoon (5 mL) of your favourite hot sauce
4 centre-cut salmon fillets (each about 6 ounces/175g), skinned and patted dry
Procedure
Preheat your oven to the low, low temperature of 225 °F (110 °C). Lightly oil a roasting pan.
Whisk together the honey, mustard, soy sauce, and hot sauce. Arrange the fillets in the roasting pan skin side down, leaving an inch or two of space in between each one. Spread the glaze evenly over the salmon. Bake until the salmon is cooked through and opaque but still juicy, about 30 minutes.
Serve and share!
© Chef Michael Smith
Variation
The gentle heat of this cooking method gives the salmon an incredibly luscious texture that you may not have enjoyed before. It's a delicate way to show off the fish's natural flavours while revealing a smooth luxurious mouth feel.
8 years ago
Fresh cultured blue mussels are easy to cook as well as being a healthy and easy meal option. They're quick and tasty and can be eaten right out of the pot or used in a variety of recipes. Before you start cooking, you should always give your mussels a quick rinse. Cultured blue mussels are pre-cleaned so that's really all you need to do. The fresh water will cause the mussels to close. If there are any that don't close give them a quick tap, if they still don't close at least partially, simply discard them.
View Recipe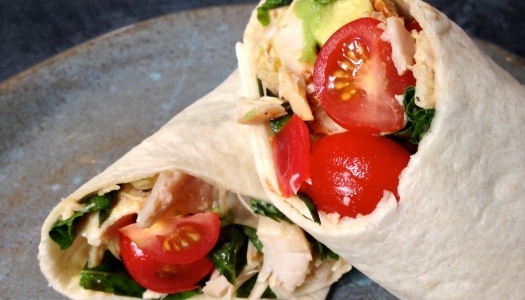 4 years ago
Is your family in the sandwich business? A soft tortilla wrap is just as easy a sandwich start as a slice of bread and a great way to pack a lunchbox. If you want to make it even easier, let your grocer do the heavy lifting and just toss a rotisserie chicken into your cart!
View Recipe