How to Create and Craft your own Tasty Salads
There are many, many ways to serve up healthy vegetables but perhaps none as easy or versatile as a classic salad. Here's how to transform a few simple ingredients into a memorable salad that will easily fill more than Half Your Plate with homemade goodness!
Yield: Serves 4 to 6 with leftovers
Ingredients

For the salad greens base
A handful of any mixed or baby greens for everyone Lots of fresh herb leaves, basil, dill, mint or parsley Shredded carrots or red cabbage
Your favourite tomatoes
Cauliflower or broccoli florets
Thinly sliced radishes, onions or cucumbers

For the salad dressing
1/2 cup of your best olive oil or any vegetable oil
1/4 cup or so of any vinegar, white, red, cider, balsamic, sherry, rice, etc. 1/4 cup of maple syrup, honey, jam, jelly or marmalade
1 heaping spoonful or more of your favourite mustard
1/2 teaspoon of salt

For tasty toppings
Anything crunchy
1 cup of pumpkin or sunflower seeds 1 cup of your favourite nuts
A few handfuls of croutons
A handful of fresh sprouts
Canned chickpeas
Fresh berries or sliced tree fruit Dried fruit
Procedure

Fill a festive salad bowl with enough greens and garnishes for everyone. Toss in lots of fresh herb leaves for bright bursts of flavour. Add whatever vegetables you have on hand. Cut or prep them any way you care to. The sky really is the limit!

Craft your dressing. Loosely measure your choice of ingredients into a mason jar or small mixing bowl. Shake or whisk the works together until smooth. The mustard will help the oil and vinegar combine smoothly.

Add about an ounce (2 tablespoons) or so of dressing per person to the greens. Lightly toss the works until thoroughly combined. Finish with your choice of toppings. Gather your family and friends, serve and share!
Variation

A salad recipe is really more an idea than a set of precise steps. You don't need to worry about exact measures and you have a multitude of options to fill your bowl with goodness. Experiment, try new flavours. Tangy arugula? Hearty baby kale? Sweet baby spinach? All those different lettuces? All awesome and worth a try!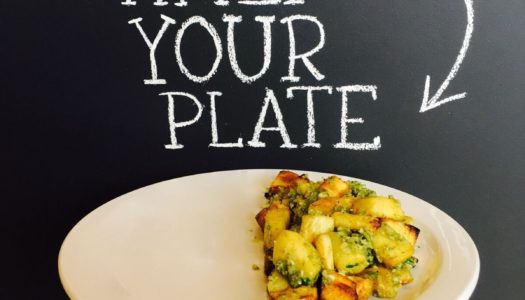 2 years ago
Parsnips are my all-time favourite root vegetable, which makes them ideal for roasting. Their sweet earthy flavour and firm texture are complemented with just a hint of delicious sharpness. My kids call them 'white carrots' and love when Dad fills up Half Their Plate with their tasty goodness.
View Recipe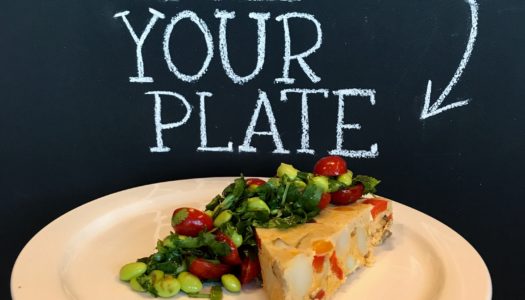 1 year ago
Potatoes are not just tasty, nutritious, inexpensive and easy to find, they're also wildly versatile, especially with eggs in the mix. Cultures and cuisines all over the world have found innovative ways to cook with this dynamic duo. Here they play a starring role in a classic frittata with a tasty Tex-Mex twist. The salsa side salad is bright and spicy, a refreshing condiment of sorts. This recipe will easily fill Half Your Plate – but not for long. It'll be empty in no time!
View Recipe