Roasting adds flavour to just about anything - including mellow potatoes headed for a salad. The sharp flavours of capers, mustard and vinegar really perk them up. This is a popular dish at my family summer beach picnics but it's great in the middle of the winter too!
Yield: 4 Servings
Ingredients
4 or 5 thick bacon slices
20 baby red potatoes
A handful parsley leaves
A few spoonfuls of capers
A big spoonful of grain mustard
A splash of red wine vinegar
A sprinkle or two if Salt and Pepper
Procedure
Stack the bacon slices on top of each other then cut into thin pieces. Toss them into a large sauté pan, add a splash of water and begin heating the works over a medium-high heat. When the water evaporates and the bacon begins to brown turn the heat down a notch and continue cooking until it's all nice and crisp. Strain and reserve the fat.
Meanwhile, preheat your oven to 400 degrees F. Cut the potatoes in half. Toss them with the bacon fat and seasoning then roast them until they're golden brown, about forty minutes. Cool to room temperature.
Toss the potatoes with the remaining ingredients then serve right away or save for later. This salad is great when it's made the night before the party!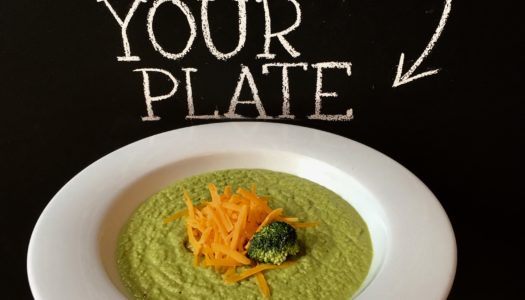 2 years ago
There's nothing quite like a steaming hot soup bowl brimming with intense vegetable goodness. But not a fan of pale promises? Vegetable soup that's more filler than flavour? No worries. You can fill more than Half Your Plate with true broccoli flavour by following this super simple recipe.
As with any simple soup recipe a few easy options are included too:
>Bacon and cheddar for even deeper flavour that's guaranteed to satisfy any picky veggie-averse eaters.
>Your choice of liquid so you can control how rich the results are.
>How to make a pure vegetarian version.
View Recipe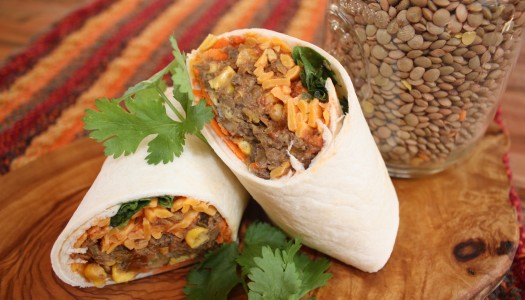 5 years ago
My kids love these burritos but they don't know why. I do though. Lentils are flavour sponges. Lentils do such a good job absorbing the bright sunny flavours of the southwest that no one notices the missing **** in this burrito. They notice the crisp smoky bacon though!
View Recipe