Parsnips are my all-time favourite root vegetable, which makes them ideal for roasting. Their sweet earthy flavour and firm texture are complemented with just a hint of delicious sharpness. My kids call them 'white carrots' and love when Dad fills up Half Their Plate with their tasty goodness.
Yield: Serves 4 to 6 with leftovers
Ingredients
For the Parsnips
3 lbs. (1.36 kg) of parsnips, peeled, trimmed, cut into bite sized pieces
3 tablespoons (45 mL) of olive or vegetable oil
1/2 teaspoon (2.5 mL) of sea salt
lots of freshly ground pepper
For the Pesto
1 cup (240 mL) of pumpkin seeds
1 bunch of green onions (7 or 8 stalks)
1/4 cup (60 mL) of your very best olive oil
2 to 3 ounces (56 to 85 g) of authentic Parmesan cheese
Procedure
Prepare and preheat your oven to 375°. Turn on your convection fan if you have one.
Begin with the parsnips. Toss them with the oil, salt and pepper until they're evenly seasoned. Transfer the works to a casserole dish or small roasting or baking pan. Roast, stirring occasionally, until lightly browned and delicious, about 1 hour.
Meanwhile make the pesto. Measure the ingredients into your food processor and process until a smooth yet slightly chunky pesto emerges.
When the parsnips are done roasting stir or toss in the pesto until evenly mixed.
Serve and share!
© Chef Michael Smith 2016 – #HalfYourPlate
Variation
Kitchen Tips
Parsnips are often irregularly shaped. They taper considerably which means you'll end up with a variety of shapes as you cut them down to bite-size. Try lopping off the narrow end once or twice before halving the remaining thicker end. Continue with a few more cuts than, if you need to, halve the remainder once again. Don't worry about the results; as long as you can fit the chunks in your mouth you've done it the right way!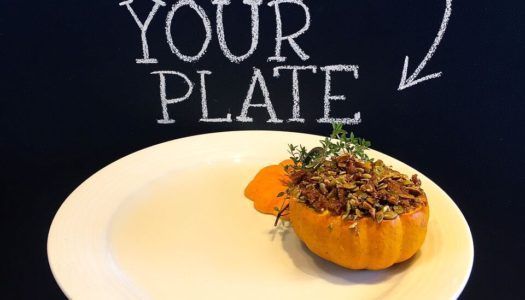 2 years ago
Pumpkins are not just for carving into pretty faces they're vegetables, so you can eat them too! As members of the squash family they're deliciously versatile, inexpensive and packed with nutrients. Your best choice for cooking though are not the various jack-o-lantern varieties, they tend to be too big and bland. Instead, try this simple yet stunning idea with a few mini decorative pumpkins during harvest. With all this seasonal flavour they're a great way to fill Half Your Plate!
View Recipe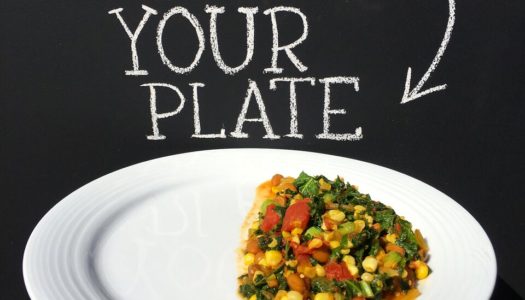 2 years ago
You can fill more than Half Your Plate with this traditional Kenyan dish. It's a complete vegetarian meal and so tasty that you just might end up filling all your plate. It's often made with old-fashioned maize but even tastier with sweet corn.
View Recipe