Nothing is more comforting, more home style, than a simple roast chicken dinner. Especially when the vegetables are cooked and seasoned at the same time and there's only one pot to clean!
Yield: 4-6
Ingredients
1 roasting chicken, about 4 pounds (1.8 kg)
2 large sweet potatoes cut into large chunks
2 large onions cut into large chunks
1 whole head garlic cloves, peeled and halved
1 tablespoons (15 ml) or so of cumin seeds
1 tablespoon (15 ml) or so of cinnamon
1 big bunch fresh parsley, chopped
a few green onions, chopped
1-2 sprinkles of salt and lots of freshly ground pepper
Procedure
Preheat your oven to 350 °F (180 °C).
Rinse the chicken, pat dry and set aside. Toss the vegetables into your roaster, creating a nice thick, even layer to create a bed for your chicken. Season them with the cumin, cinnamon, salt and pepper and toss to mix.
Place the chicken on top. Sprinkle and season all over with a little salt and pepper. Pop it all in the oven and roast until a meat thermometer inserted in the thickest part of one of the thighs reads 160 °F to 170 °F (71-77 °C), about 20 minutes per pound.
While it's still hot shred the meat and skin off the bones onto the vegetables with any tool that works for you. I like to dissect with tongs. Leave the chicken on top of the vegetables. Reserve the bones to make stock for another day. Stir the meat with the vegetables in the pan. Sprinkle on the green onions and parsley. Mix everything together and gaze in awe at a complete, delicious meal of slow roasted chicken and vegetables ready to share and enjoy.
Chef Michael's Kitchen
© Chef Michael Smith
Variation
Freestyle Twist: Any root vegetable will make a bed for this versatile dish. Turnips, parsnips, carrots or cauliflower, they can all come to the party! And you can make your dish more personal by adding any spice or herb you think will enhance those vegetables. Heck, you can even toss in a few apples!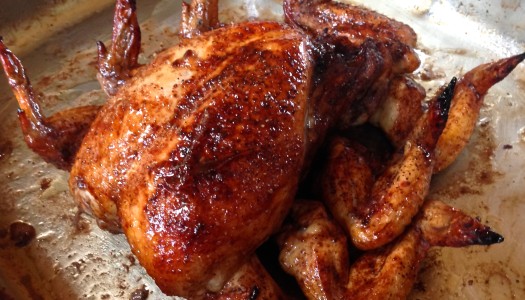 4 years ago
Thrills and chills will abound when you present this chicken to your little ghouls, ghosts and goblins. You'll feel like Dr. Frankenstein putting together your very own monstrous creation, and you'll feel good fuelling your family for an evening of trick-or-treating fun with this simple roasted spider, I mean chicken.
To turn this into a full meal deal, you can roast the chicken over a bed of root vegetables. Cubes of potatoes or carrots, thick slices of onions or whole cloves of garlic are all fair game. They'll soak up the tasty juices that drip off the chicken and give you a complete meal in one pan.
View Recipe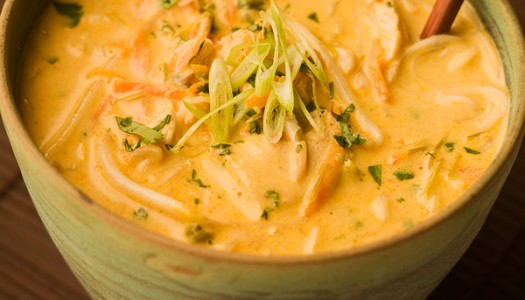 7 years ago
You found it! This is the single most requested recipe in my entire repertoire. Maybe its because the sweet, sour, spicy, salty and savoury flavours of Thailand are one of my favourite ways to fill a bowl. They're seductively addictive, always well balanced and one of the world's great cuisines. They're also easy! This is a very simple dish to make.
View Recipe