Here's a tip older than my grandmother: Potatoes absorb the most flavour when they're still warm.
Yield: 6-8 servings
Ingredients
for the Potato Salad
6 large Yukon Gold potatoes,
1 teaspoon salt
1/2 pound bacon, chopped
2 stalks celery, chopped
8 green onions, chopped
Salt and Pepper
for the Dressing
1/2 cup mayonnaise
1/4 cup Dijon mustard
3 tablespoons apple cider vinegar
2 tablespoons reserved bacon fat, optional
2 tablespoons hot dog relish
Procedure
For the Potato Salad:
Put potatoes in a 4-quart pot and cover with cold water. Add salt and bring to a simmer. Cook until potatoes are tender and easily pierced with a knife. Drain and cut into chunks.
Meanwhile brown the bacon until it is golden and crispy. Drain the bacon fat reserving a few tablespoons for the dressing.
Place potatoes, bacon, celery and green onions into a large salad bowl. Add the dressing and season with salt and pepper. Toss well.
For the dressing:
Whisk together the mayonnaise, Dijon, vinegar, bacon fat and relish.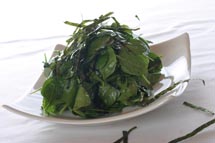 4 years ago
This is one of my favourite salads! It's loaded with bursts of Asian flavour that give it a ton of fusion character. It tastes exotic but its flavours are still very comfortable.
View Recipe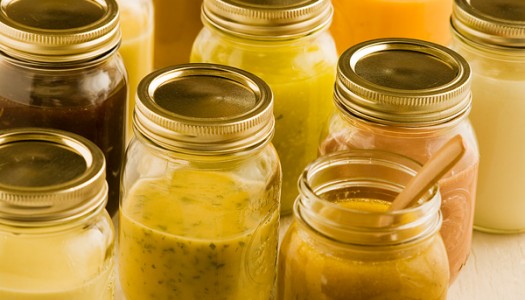 4 years ago
It's easy to make your own personalized salad dressings. The basic ratio of sour, sweet and oil is easily modified and infinitely variable. This recipe makes enough for several salads because it's just as easy to make a lot as a little and, once you taste your own dressings, you won't be able to get enough.
View Recipe