Two classic flavours come together in these tasty cookies.
Yield: 6
Ingredients
1 cup Flour
1 tsp salt
1/2 tsp baking soda
1/2 cup creamy peanut butter
1/4 cup butter, melted
1/2 cup brown sugar
1 large egg
1 tsp vanilla
white sugar for rolling
1 jar of your favourite jam, jelly, or marmalade
Procedure
Preheat your oven to 375F.
Whisk the flour, salt and baking soda together. In a separate bowl, whisk together the peanut butter, butter, brown sugar, egg and vanilla. Add the dry ingredients to the wet and stir together until smooth. Using a spoon, form 1-inch balls. Roll each in granulated white sugar then place on a baking tray. Bake for 5 minutes.
Gently push each cookie down with the back of a small spoon, flattening it and forming a small depression in the center. Fill the center with a small spoonful of your favourite jelly. Return to the oven and bake for another 10 minutes or so.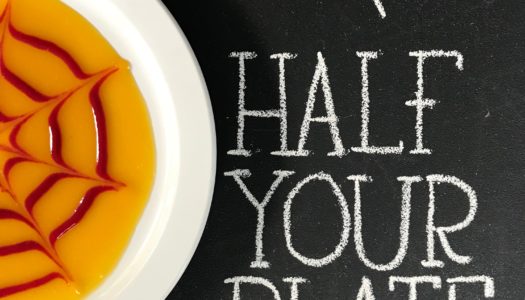 7 months ago
Every chef knows how easy it is to jazz up dessert by pureeing fruits into simple sauces. With just a few simple ingredients, a bit of gentle heat and a strong blender you too can transform almost any ripe fruit into a colourful backdrop for almost any dessert. Apricot uniquely creates the smoothest sauce of them all though. Its' juicy tender flesh and fresh aromatic flavour go well with everything. Even at dessert you can fill Half Your Plate!
View Recipe
8 years ago
All over the world, one of the simplest ways to turn a pile of ripe fruit into a warm comfortable dessert is to slowly bake them with aromatic spices under an easy-to-make crumbly crust
View Recipe