Eggs are one of the most versatile ingredients in your kitchen. It lets you get food to your family in a hurry without sacrificing flavour. With carbonara, you harness the power of the egg yolk for a quick pasta fix. You can have this dish ready in the time it takes to boil water and cook pasta. The heat from the freshly cooked pasta will thicken the egg yolk in the sauce at the last moment. You'll be amazed at how something to simple and so speedy can be so tasty.
Yield: 4 servings
Ingredients
1 pound (450 g) of penne or any pasta
2 tablespoons (30 mL) of olive oil
5 ounces (140 g) or so of pancetta, chopped
5 ounces (140 g) or so of prosciutto, chopped
4 egg yolks
1 cup (250 mL) of mascarpone cheese
1 cup of (250 mL) Parmesan cheese, freshly grated
1 bunch of fresh oregano, chopped
Procedure
Splash the olive oil into a skillet over medium heat. Add the pancetta and prosciutto, and gently sauté until crisp and brown, about 5 minutes. In a separate bowl, whisk together the mascarpone cream, eggs yolks, Parmesan and oregano.
Cook the pasta in lots of boiling salted water until it is tender yet chewy – al dente – 8 to 10 minutes. Drain the pasta, saving a few splashes of starchy cooking water in the pot.
Return the cooked noodles to their cooking pot and toss in the cooked pancetta and prosciutto. Stir the egg yolk mixture into the hot noodles, allowing the heat of the freshly cooked pasta to immediately thicken the works into a rich sauce. Serve and share pronto!
© Chef Michael Smith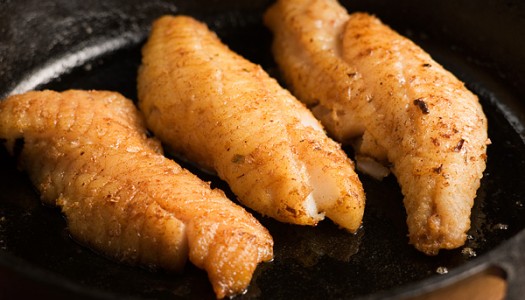 7 years ago
This is one of the easiest ways to cook any type of fish. It's also one of the tastiest, and fastest. Perhaps more than any other technique, this is how I choose to get fish on the table in a hurry. Whitefish is a generic term that refers to many different types of fish, all of them easy to find and cook.
From The Best of Chef at Home © Michael Smith, Whitecap 2009
View Recipe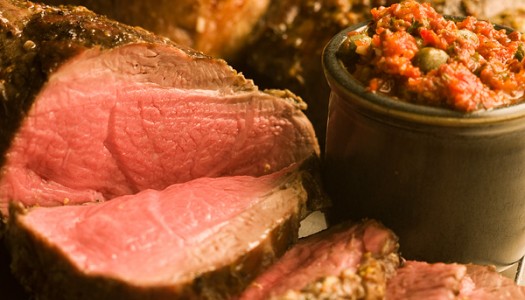 7 years ago
The sunny flavours of the Mediterranean and the flavour of a live wood fire in my backyard make this one of my favourite ways to serve lamb. It's a great excuse to fire up your grill any time of year. Both the marinade and the tapenade are wonderful with any type of meat or fish.
View Recipe