If you're a home cook you need a good meat sauce recipe up your sleeve. This is one of mine. Its secret is that I don't brown the meat. That way it doesn't toughen and need hours of braising to tenderize again. I also use a food processor to save a lot of knife work. Quick, easy and tasty!
Yield: 4-6 Servings
Ingredients
3 tablespoons olive oil
3 onions, cut into large chunks
2 carrots, cut into large
3 cloves garlic
2 cups button mushrooms
3 stalks celery, cut into large chunks
2 tablespoons olive oil
6 ounces pancetta, or bacon, thinly sliced
8 ounces ground beef
8 ounces ground pork
8 ounces ground veal
1 can tomato paste
2 cups red wine
2 bay leaves
1 large can stewed tomatoes
Salt and Pepper
Procedure
Pulse onions, carrots, garlic cloves, mushrooms, celery and olive oil in a food processor until finely chopped. This may need to be done in several batches.
Heat a large sauté pan with the olive oil and add pancetta. Fry until golden, aromatizing the oil with the rich flavour of the Italian bacon. Add the vegetable mixture and sauté until it begins to caramelize. Add ground meats and stir vigorously to break apart. Stir in the tomato paste, red wine, bay leaf and stewed tomatoes and continue to stir and break up any chunks of meat. Simmer for about 30 minutes, until the sauce has thickened and all the flavours have blended. Taste and season with salt and pepper.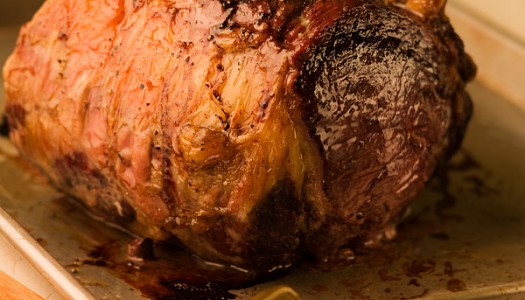 8 years ago
Nothing gets your guests' attention at the table, or your attention in the kitchen, like spending nearly a hundred dollars on a piece of meat, but a prime rib doesn't have to be intimidating. Instead, impress yourself in your own kitchen by cooking it the way the pros do: with a two-step heating process and a few more dollars invested in an accurate meat thermometer.
View Recipe
8 years ago
Long ago, the cooks of the world discovered the efficiency of simmering tough meat in tenderizing water. They also discovered that they could add lots of local flavour to make the results more interesting. Today, beef stews are a part of cuisines and cultures around the globe. This one features the bright familiar flavours of the Southwest.
View Recipe