In the Maritimes we don't worry whether our chowders are authentic or not. We know a true clam chowder is just a bowl full of simple, hearty flavours. We often use canned clams and always stir in onions, potatoes and milk. We're too busy asking for seconds to worry whether we got it right!
Yield: 4 servings
Ingredients
4 slices of bacon, chopped
A splash of water
1 onion, peeled and chopped
2 stalks of celery, chopped
A generous splash of any white wine
1 cup (250 mL) of heavy cream (35%)
1 cup (250 mL) of milk
Two 5-ounce (142 g) cans of clam meat
1 large baking potato (unpeeled), coarsely grated
2 bay leaves
Leaves from 3 or 4 sprigs of fresh thyme
One 12-ounce (354 mL) can unsweetened evaporated milk, or 1 1/2 (375 mL) cups regular milk
A sprinkle or two of sea salt and freshly grated pepper
A handful of flat leaf parsley leaves
Procedure
Toss the bacon pieces into a thick-bottomed stockpot with a splash of water. By adding water to the raw bacon you're less likely to burn it as it gradually releases its fat and browns evenly.
Stir over medium-high heat until the bacon crisps nicely. Pour off most of the fat. Add another splash of water to loosen the flavourful bits on the bottom and then add the onions and celery. Sauté them for a few minutes until they soften and smell great.
Add the white wine, cream, milk, clam meat, grated potato and the bay and thyme leaves. Bring the mixture to a slow simmer, stirring frequently. Turn the heat down a notch or two and continue simmering until the grated potato softens, releasing its starches and thickening the chowder, about 20 minutes. (A baking potato is the best choice for thickening the chowder because its high-starch, low-moisture flesh dissolves so easily.)
Add the evaporated (or regular) milk and continue stirring until it's heated through. Taste the chowder and season it well with salt and pepper. Stir in the parsley and serve immediately.
If you like, this chowder can be made a day or two in advance and then reheated. Its flavour actually gets better when it rests overnight.
Variation
For a distinctive flavour, try adding a spoonful or two of horseradish to the chowder. For a luxurious special-occasion treat, add lots of smoked salmon. You may also try stirring in one of your favourite fresh herbs at the last second. Dill and tarragon are traditional, as are green onions. You may also stir in chunks of any fish you like, even canned tuna fish.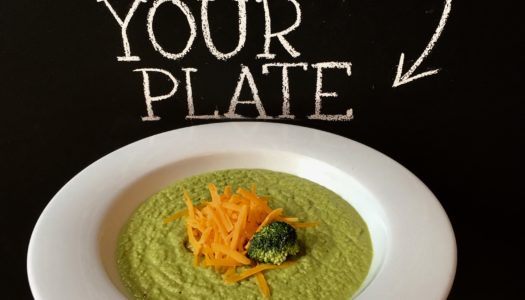 2 years ago
There's nothing quite like a steaming hot soup bowl brimming with intense vegetable goodness. But not a fan of pale promises? Vegetable soup that's more filler than flavour? No worries. You can fill more than Half Your Plate with true broccoli flavour by following this super simple recipe.
As with any simple soup recipe a few easy options are included too:
>Bacon and cheddar for even deeper flavour that's guaranteed to satisfy any picky veggie-averse eaters.
>Your choice of liquid so you can control how rich the results are.
>How to make a pure vegetarian version.
View Recipe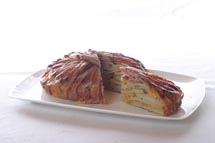 8 years ago
I've been making this dish for a long time. It's a bit involved but it remains one of the most impressive potato dishes I know. This special occasion treat features the classic trio of potatoes, bacon and cheddar. It will take you a while to make, but the results are more than worth it. It's the sort of thing that looks complicated until you try it and quickly realize how simple it is to master.
View Recipe