One of the best ways to fill Half Your Plate (and all of your soup bowl) is with a simple pureed soup. They're a time-honoured and super-simple way to get a whole lot of vegetable flavour on the table in a hurry – maybe even hide vegetables from finicky eaters. This one was custom created by MPP Andrea Horwath with Chef Michael Smith's coaching!
Yield: Makes 4 hearty bowls of homemade goodness
Ingredients
2 tablespoons (30 mL) of butter, more if you're feeling indulgent, even a lot more, up to 1/2 cup (125 mL)
A large onion or two, finely chopped
2 or 3 or 8 garlic cloves, thinly sliced
1 big head of broccoli, cut into small pieces
4 cups (1 L) of chicken or vegetable broth (or just plain water)
1/2 teaspoon (2 mL) of nutmeg
1 teaspoon (5 mL) of salt
Lots of freshly ground pepper
Procedure
In a soup pot, melt the butter over medium-high heat. Toss in the onions and garlic, stirring and sizzling as the onions soften. Add your broccoli and pour in the broth. Bring to a slow, steady simmer. Simmer, stirring occasionally, just long enough for the vegetables to soften but not long enough for the flavours to peak and fade, 20 minutes or so. In the last minute or two, stir in the nutmeg. Season with salt and pepper.
Purée the works using your hand blender, tilting the pot and going for thedepths. The longer you puree the smoother the soup. Alternatively use a food processor or blender. Ladle, serve and share!
© Chef Michael Smith – #HalfYourPlate
Variation
Soups are the workhorses of many kitchens because they're an easy way to make a lot of food in a hurry. You can also personalize them for your family. Add crunch with nuts, seeds, or crumbled crackers. Stir in thinly sliced deli meat, leftover roast chicken, crisp bacon or any cheese, grated or crumbled. Condiments like salsa, pesto, tapenade and guacamole. You name it. You can stir anything into these soups to call them your own!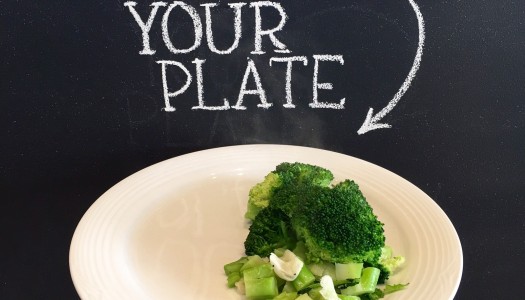 3 years ago
This is by far my favourite way to cook and serve broccoli. It's super-simple, super-speedy and super-tasty and because you're not boiling the broccoli and leaching away nutrients and flavour, it's also super-healthy.
As the broccoli steams it's perfumed – but not overwhelmed – with garlic. You can also add your favourite flavours. After trying this method once or twice you'll quickly realize how easy it is to modify with your own ideas. Feel free to experiment because this will always be the best way to get a head of steaming broccoli on the table in ten minutes flat!
View Recipe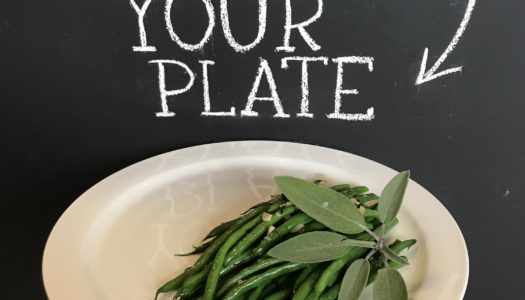 3 months ago
Green Beans are one of the tastiest and healthiest vegetables in your kitchen repertoire. They're also one of the easiest, kids love them and steaming beans is super simple. Craving an upgrade though? It's equally easy to add the addictive scent of sage and garlic toasting in brown butter to the works. What a great way to fill Half Your Plate with classic deliciousness!
View Recipe