There are few things as good as a warm bowl of homemade macaroni and cheese especially when it doesn't come out of a box! I don't normally put lobster in mine - and this version is great without my favourite crustacean - but it's a great way to make the ordinary extraordinary
Yield: 6 Servings
Ingredients
1 box penne pasta
1 stick Butter
2 chopped garlic cloves
1/2 cup Flour
1/2 cup white wine
1 can evaporated milk
4 cups milk
1 tablespoon paprika
2 tablespoons Dijon mustard
1/4 teaspoon cayenne pepper
8 ounces cheddar cheese, grated
8 ounces Monterrey jack cheese, grated
Salt & pepper
2 one-pound lobsters cooked and shelled
2 cups breadcrumbs
Procedure
Preheat oven to 350 degrees. Drop the pasta into boiling, salted water and cook until almost tender, about 12 minutes. Make sure the water tastes like a day at the beach, as the pasta will absorb it and become properly seasoned. The pasta should not be fully cooked; it should have just a touch of firmness when tasted. Drain well.
Melt the butter in a saucepan over medium heat, add garlic and cook for several minutes until it softens. Add the flour and stir with a wooden spoon until a smooth paste forms. Continue cooking for a few more minutes, in effect toasting the mixture and adding flavour to it. Slowly stir in the wine and continue mixing until smooth and then add both milks, mixing well again. Continue whisking until the mixture coats the back of a spoon. Add paprika, Dijon, cayenne, salt, pepper and cheeses and stir until melted.
Roughly chop lobster meat and add to the cheese mixture along with the pasta. Stir well to combine and season with salt and pepper. Pour into a 9-inch by 13-inch ovenproof casserole or similar dish. Sprinkle with breadcrumbs and bake until the mixture is heated through and the breadcrumbs are golden brown, about 30 minutes.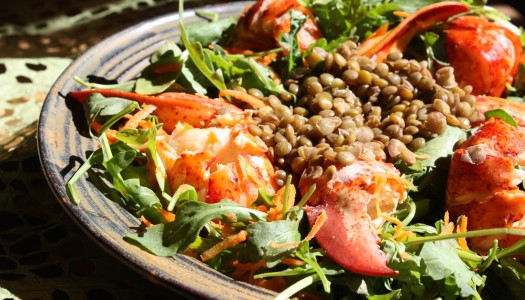 7 years ago
This salad perfectly combines the flavours of the land and sea! The earthy heartiness of the lentils anchors the dish, the brininess of lobster adds lots of luxurious sweetness and the sharp, peppery arugula ties everything together.
View Recipe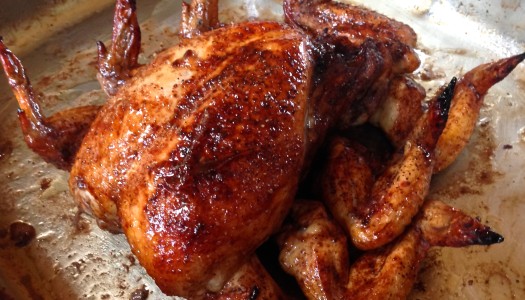 4 years ago
Thrills and chills will abound when you present this chicken to your little ghouls, ghosts and goblins. You'll feel like Dr. Frankenstein putting together your very own monstrous creation, and you'll feel good fuelling your family for an evening of trick-or-treating fun with this simple roasted spider, I mean chicken.
To turn this into a full meal deal, you can roast the chicken over a bed of root vegetables. Cubes of potatoes or carrots, thick slices of onions or whole cloves of garlic are all fair game. They'll soak up the tasty juices that drip off the chicken and give you a complete meal in one pan.
View Recipe