Cocoa powder gives chocolate its rich flavour and makes this steaming mug of hot cocoa my favourite winter treat. A touch of cayenne pepper balances the temperature heat of the brew but doesn't make it too spicy. It's a surprising twist that adds just the right exotic edge.
Yield: Serves one
Ingredients
1 cup milk
1 heaping spoonful cocoa powder
1 heaping spoonful brown sugar
1 handful dark chocolate chips
1 dribble vanilla
NULL tiny pinch cayenne pepper
Procedure
Pour everything into a small pot and whisk until well combined. Bring to a simmer over a medium heat. Whisk a bit more to froth it up a bit.
Pour into your favourite mug and find a comfy chair to enjoy it in!
8 years ago
Commercial chocolate sauces are a pale imitation of the real thing and usually don't include any real chocolate. An old-school batch of real chocolate sauce is easy to make, easy to use and an easy way to saturate any treat with lots of rich, true, chocolate flavour. Try not to eat too much of this sauce straight out of the jar!
View Recipe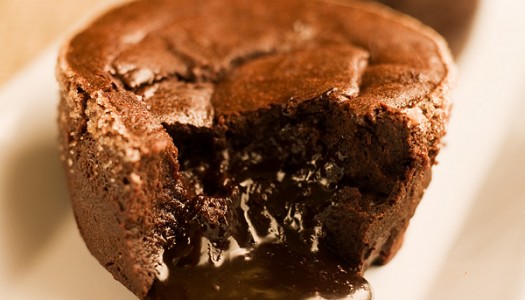 49 years ago
An individual chocolate cake with a molten runny centre is the ultimate dinner party chocolate treat. Slightly underbaking the batter makes each cake come out with its own special sauce hidden inside.
View Recipe