Yield: Makes 2 cups
Ingredients
2 tablespoons olive oil
1 onion, chopped
6 cloves garlic, minced
1 28 oz can crushed tomatoes
1 cup red wine vinegar
1 cup brown sugar
1 dash Worcestershire sauce
1 dash soya sauce
1 tablespoon Dijon mustard
1/2 teaspoon ground ginger
1/2 teaspoon chili powder
1/2 teaspoon nutmeg
1/2 teaspoon cinnamon
1/2 teaspoon cumin
1/2 teaspoon caraway seed
1/2 teaspoon coriander
Procedure
Heat olive oil in a large skillet, add onions, and sweat them until they have softened. Add the rest of the ingredients and simmer until the mixture reduces by half and thickens.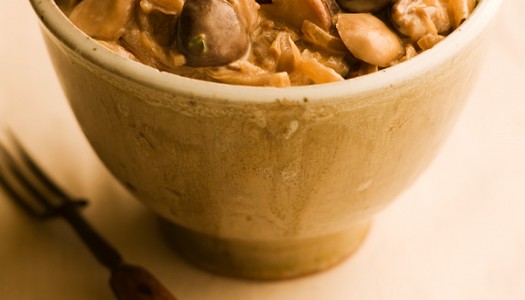 8 years ago
The rich meaty flavour of mushrooms make them one of the most popular side dishes in any steakhouse. This richly flavoured side dish is also perfect with a simple green salad or a freshly baked potato, or tossed with pasta.
View Recipe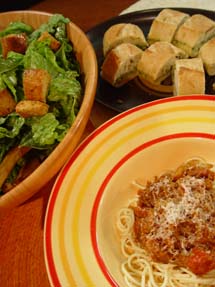 8 years ago
If you're a home cook you need a good meat sauce recipe up your sleeve. This is one of mine. Its secret is that I don't brown the meat. That way it doesn't toughen and need hours of braising to tenderize again. I also use a food processor to save a lot of knife work. Quick, easy and tasty!
View Recipe