Yield: Makes 2 cups
Ingredients
2 tablespoons olive oil
1 onion, chopped
6 cloves garlic, minced
1 28 oz can crushed tomatoes
1 cup red wine vinegar
1 cup brown sugar
1 dash Worcestershire sauce
1 dash soya sauce
1 tablespoon Dijon mustard
1/2 teaspoon ground ginger
1/2 teaspoon chili powder
1/2 teaspoon nutmeg
1/2 teaspoon cinnamon
1/2 teaspoon cumin
1/2 teaspoon caraway seed
1/2 teaspoon coriander
Procedure
Heat olive oil in a large skillet, add onions, and sweat them until they have softened. Add the rest of the ingredients and simmer until the mixture reduces by half and thickens.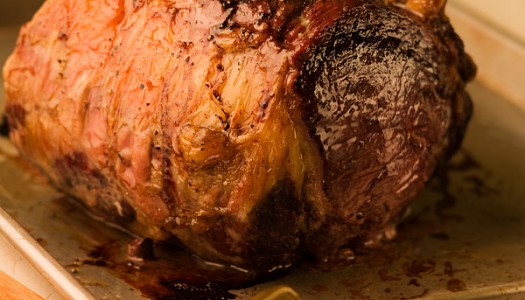 7 years ago
Nothing gets your guests' attention at the table, or your attention in the kitchen, like spending nearly a hundred dollars on a piece of meat, but a prime rib doesn't have to be intimidating. Instead, impress yourself in your own kitchen by cooking it the way the pros do: with a two-step heating process and a few more dollars invested in an accurate meat thermometer.
View Recipe
7 years ago
The only thing better than a fire-grilled steak is the same steak with a round of flavoured butter slowly melting overtop, forming a rich, tasty sauce as it mingles with the steak's juices. For the ultimate grilled steak experience, try taking the time to build a hardwood fire in your backyard!
View Recipe