Zucchini is the perfect summer vegetable for filling Half Your Plate. Not only is it seasonally fresh, packed with flavour and nutritionally dense but it's simple to grill. Its firm texture easily handles the heat while absorbing lots of delicious charred flavours. This side dish is equally delicious hot off the grill or chilled for later making it ideal for grilling season.
Yield: Makes enough for 6 to 8 sides
Ingredients

For the grilled salad
4 zucchini, cut in half lengthwise
4 ripe plum tomatoes also cut in half lengthwise
2 red onions, peeled and cut into 2 or 3 thick, nested slices
1 or 2 bunches of fresh basil leaves
vegetable oil
salt
freshly ground pepper

For the lemon dressing
2 lemons, zested and juiced
1/4 cup of your best olive oil
a tablespoon of Dijon mustard
a tablespoon of honey
1/2 teaspoon of salt
a splash of your favourite hot sauce
Procedure

Prepare and preheat your grill or barbecue to its highest setting. Scrape the grates clean if need be and lightly oil them. Alternatively build a raging hardwood fire and patiently wait for it to die down to a thick bed of glowing coals.

Make the dressing. Simply measure the ingredients into a mason jar, screw the lid on tightly and shake vigorously until a smooth dressing emerges. Alternatively whisk until smooth.

Grill the vegetables. Lightly oil and season each surface. Carefully position the zucchini cut side down and the tomatoes skin side down. Add the onions keeping the rings nested. Grill until tender and lightly caramelized, 5 minutes or so. Carefully flip and continue until thoroughly cooked, 10 minutes or so in total.

Cut the vegetables into bite sized pieces. Toss the works with basil leaves and dressing. Serve and share.

Kitchen Tips>
As with any meat the key to grilling vegetables without sticking is lots of heat. Taking the time to thoroughly preheat your grill is the secret. Keeping it clean and a light oiling really helps too!

© Chef Michael Smith – #HalfYourPlate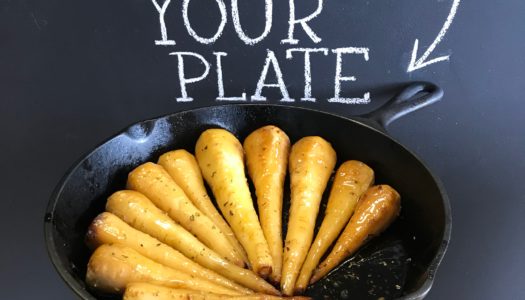 12 months ago
Parsnips are a root vegetable, the way a plant stores sunshine as sugar. They keep well which makes them a traditional winter vegetable. Their sweet earthy flavour and firm texture means they're great for slow cooking, especially when they absorb the flavours of a delicious glaze along the way. Parsnips are a great way to fill Half Your Plate with root vegetable goodness.
View Recipe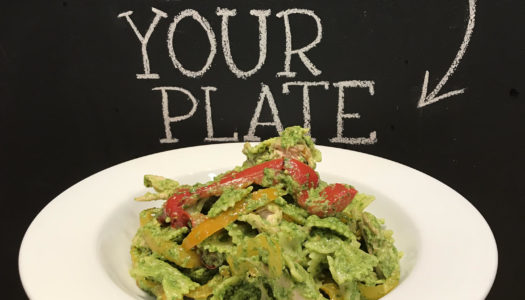 1 year ago
Running out of time to cook vegetables? You can make this delicious dish in the time it takes you to boil water and cook pasta. You just need a few delicious timesavers. Tricks like a simple pesto built on the snappy flavour of arugula or the convenience of a store-bought rotisserie chicken. And it doesn't take long to melt bell peppers. Save time and fill Half Your Plate with vegetables!
View Recipe