Who says burgers have to be made from meat? You'll be amazed at how easy these are to put together, and your guests will be impressed with how tasty they are. They're packed full of Asian-inspired flavour, a great way to jazz up your next barbecue excursion with something different and healthy.
Yield: Serves 4
Ingredients
1 pound salmon fillets, skins removed, then cubed
2 cups cilantro leaves
1/4 cup minced red onion
1/4 cup grated frozen ginger
1 tablespoon soy sauce
1 teaspoon sriracha or your favourite hot sauce
a splash any vegetable oil
Procedure
Toss all the ingredients into a food processor and pulse for a few seconds, a few times, just until the ingredients come together. The mixture will still be a bit chunky and even seem a bit wet. Do not purée!
Preheat your barbecue to its highest setting.
Form the mixture into 4 evenly shaped and evenly thick patties. The burgers may seem like they'll fall apart on the grill, but don't worrythey'll be nice and firm once they cook through.
Place the burgers on the grill and cook until golden brown on the first side. Flip them over and brown the other sides. Serve alone or on a bun with your favourite burger condiments.
Serve with Pickled Red Onions
Variation
You can add lots of Mediterranean flair to these burgers by substituting tomato paste, salt and pepper and fresh or dried oregano for the ginger, soy sauce, hot sauce and cilantro.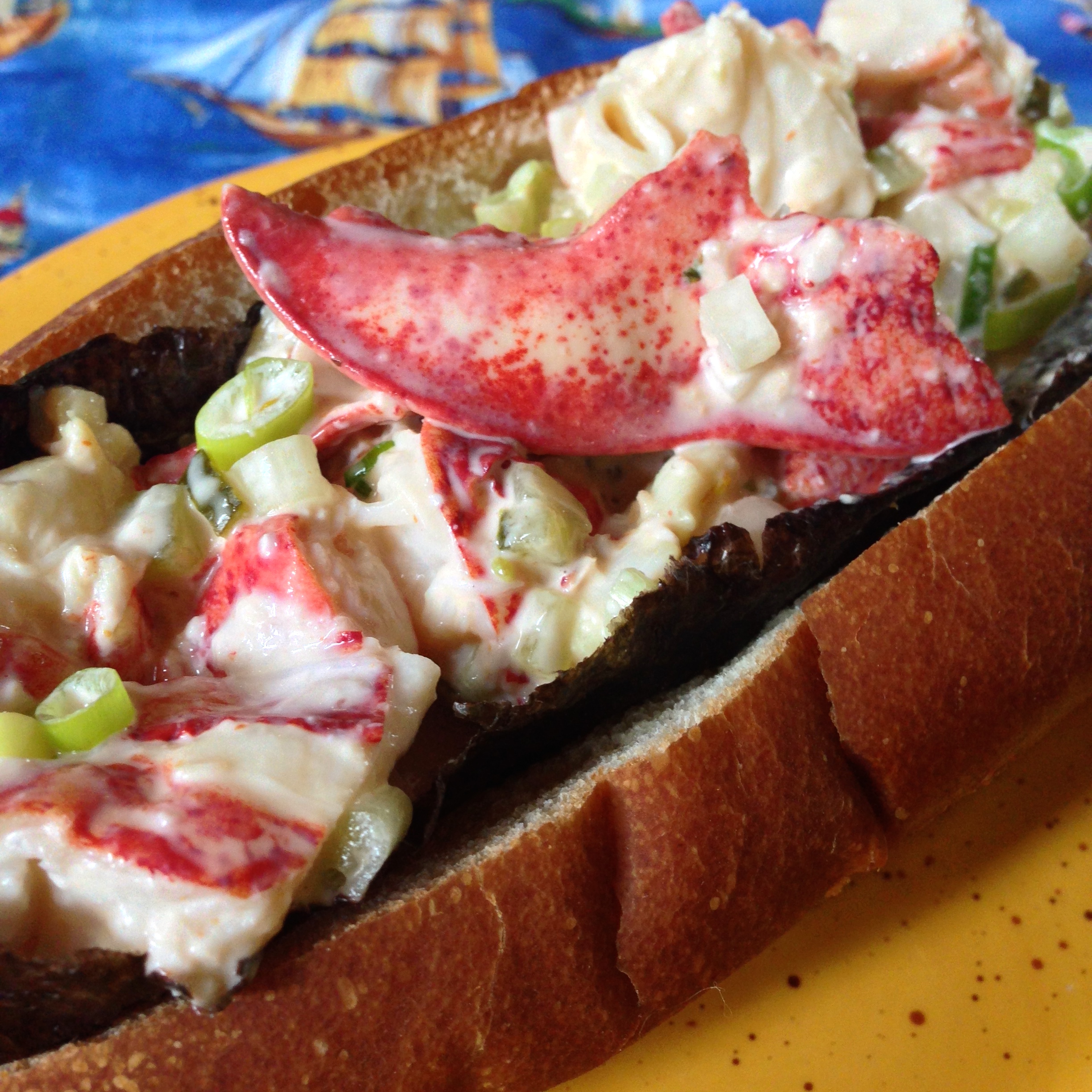 5 years ago
The Prince Edward Island International Shellfish Festival is one of my favourite annual events where I get to showcase world-renowned, locally grown mussels, oysters, and of course, lobsters. This is my twist on the classic lobster roll, spiced up with my favourite hot sauce and lined with a paper-thin sheet of seaweed.
View Recipe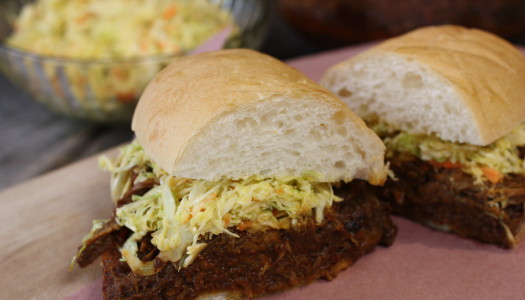 4 years ago
A pulled pork sandwich is a thing of beauty. Tender meat glistening with spicy, smoky flavour piled high on a soft bun with no adornment save for some tangy, crunchy 'slaw. The time-honoured method for making succulent pulled pork requires a smoke pit, a whole hog, and pulling an all nighter.
Luckily there's a much easier way that's just as tasty. This recipe harnesses the power of slow cooker braising to duplicate the BBQ flavours. This much simpler process skips the time and labour intensive process of grilling and smoking, which leaves more time for pulling and sandwiching. There won't be any smoke of course, but with these flavours no one will even notice.
View Recipe