Few things in your kitchen are as simple as grilling a few chicken breasts and topping them with simple flavours. It's a basic method, which always inspires improvisation as you create your own toppings with your favourite flavours.
Yield: serves 4
Ingredients
4 chicken breasts
A splash any vegetable oil
1 or 2 sprinkles sea salt and freshly ground pepper
the topping of your choice
Procedure
Preheat your grill to its highest setting.
Lightly oil and season the chicken breasts. When the grill is hot, position the chicken breasts at a 45-degree angle to the grill's grates. After a few minutes, rotate the breasts 90 degrees for a perfect steakhouse look. After another few minutes, flip them over and repeat on the second side. Serve immediately with your favourite topping or use one of the following variations.
Variation
1. Spicy Fresh Salsa
2. Basil Pesto
3. Chimichurri Sauce
4. Black olive tapenade
5. Sautéed onions finished with a dollop of mustard
6. A chopped tomato or two sautéed in olive oil with a sliced onion and minced garlic, finished with a sprinkling of oregano
7. A handful of sliced mushrooms sautéed in butter, a sprinkling of tarragon and a splash of sherry
8. A spoonful or two of tomato or pizza sauce with a sprinkle of shredded mozzarella cheese and baked or broiled for a few minutes longer
9. A chopped apple sautéed in olive oil with a sliced onion, a sprinkling of cinnamon and finished with a splash of apple juice and a spoonful of mustard
10. A dollop of peanut butter, a splash of soy sauce, a few drops of sesame oil, a spoonful of honey, the zest and juice 1 lime and a few dashes of your favourite hot sauce stirred together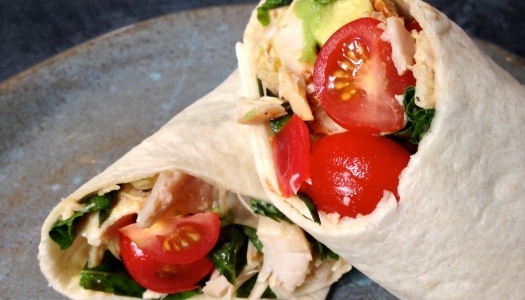 5 years ago
Is your family in the sandwich business? A soft tortilla wrap is just as easy a sandwich start as a slice of bread and a great way to pack a lunchbox. If you want to make it even easier, let your grocer do the heavy lifting and just toss a rotisserie chicken into your cart!
View Recipe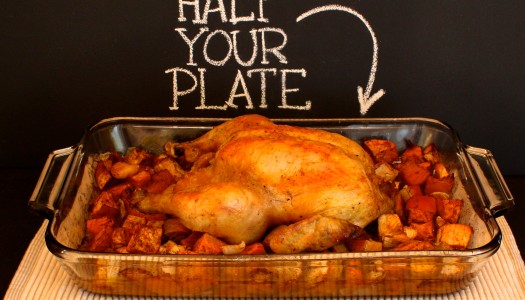 3 years ago
There are as many ways to roast a chicken as there are cooks. This basic method is my favourite. Roasting the chicken perched on top of a thick bed of vegetables not only helps you prepare an entire meal at once but also guarantees that not a drop of flavour is lost. You can also skip all the normal laborious of slicing by simply shredding the meat into the works and tossing together a pan stew of sorts!
View Recipe