Few things in your kitchen are as simple as grilling a few chicken breasts and topping them with simple flavours. It's a basic method, which always inspires improvisation as you create your own toppings with your favourite flavours.
Yield: serves 4
Ingredients
4 chicken breasts
A splash any vegetable oil
1 or 2 sprinkles sea salt and freshly ground pepper
the topping of your choice
Procedure
Preheat your grill to its highest setting.
Lightly oil and season the chicken breasts. When the grill is hot, position the chicken breasts at a 45-degree angle to the grill's grates. After a few minutes, rotate the breasts 90 degrees for a perfect steakhouse look. After another few minutes, flip them over and repeat on the second side. Serve immediately with your favourite topping or use one of the following variations.
Variation
1. Spicy Fresh Salsa
2. Basil Pesto
3. Chimichurri Sauce
4. Black olive tapenade
5. Sautéed onions finished with a dollop of mustard
6. A chopped tomato or two sautéed in olive oil with a sliced onion and minced garlic, finished with a sprinkling of oregano
7. A handful of sliced mushrooms sautéed in butter, a sprinkling of tarragon and a splash of sherry
8. A spoonful or two of tomato or pizza sauce with a sprinkle of shredded mozzarella cheese and baked or broiled for a few minutes longer
9. A chopped apple sautéed in olive oil with a sliced onion, a sprinkling of cinnamon and finished with a splash of apple juice and a spoonful of mustard
10. A dollop of peanut butter, a splash of soy sauce, a few drops of sesame oil, a spoonful of honey, the zest and juice 1 lime and a few dashes of your favourite hot sauce stirred together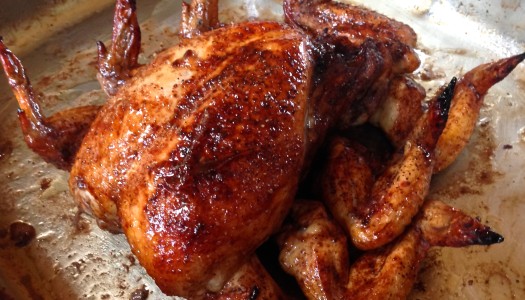 4 years ago
Thrills and chills will abound when you present this chicken to your little ghouls, ghosts and goblins. You'll feel like Dr. Frankenstein putting together your very own monstrous creation, and you'll feel good fuelling your family for an evening of trick-or-treating fun with this simple roasted spider, I mean chicken.
To turn this into a full meal deal, you can roast the chicken over a bed of root vegetables. Cubes of potatoes or carrots, thick slices of onions or whole cloves of garlic are all fair game. They'll soak up the tasty juices that drip off the chicken and give you a complete meal in one pan.
View Recipe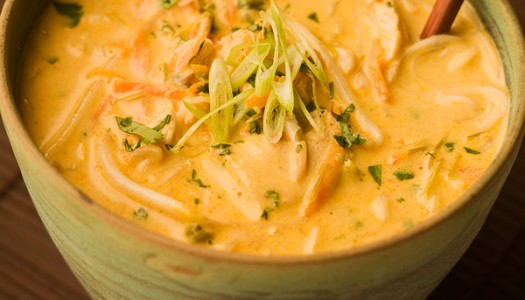 7 years ago
You found it! This is the single most requested recipe in my entire repertoire. Maybe its because the sweet, sour, spicy, salty and savoury flavours of Thailand are one of my favourite ways to fill a bowl. They're seductively addictive, always well balanced and one of the world's great cuisines. They're also easy! This is a very simple dish to make.
View Recipe