Sometimes the best thing you can do in a kitchen is get out and go for the grill. Here's how to create a simple bed of grilled goodness to anchor a warm salad. All with an easy twist to create a double duty marinade/dressing and jazz it all up.
Yield: 4
Ingredients
2 boneless skinless chicken breasts
4 peppers assorted colors, halved, stemmed and seeded
4 tablespoons olive oil
2 tablespoon balsamic vinegar
1 heaping spoonful (1 tablespoon/15 ml) or so of Dijon mustard
1 teaspoon chili powder
1 large bunch fresh basil
3 or 4 green onions, chopped
1-2 sprinkles of salt and lots of freshly ground pepper
Procedure
Prepare and preheat your grill to its highest setting.
Halve the peppers and remove the seeds. Toss them in a bowl with a big splash of olive oil and set aside. Whisk together the vinegar, oil, mustard and chili powder to make your double duty marinade/dressing. Reserve a half cup or so of the sauce to act as a salad dressing and put it in a second bowl. Always use separate bowls so as not to contaminate the dressing half with the raw chicken!
Toss the chicken breasts in the marinade to coat. Now bring it and the peppers to the grill and cook both sides to perfection.
Layer the peppers in a festive salad bowl, thinly slice the chicken breasts and place on top. Add your fresh basil and green onions and pour on your dressing. Pretty and pretty fantastic! All that grilled goodness is ready for the plate. Serve and share!
Chef Michael's Kitchen
© Chef Michael Smith
Variation
Freestyle Twist: It's easy to twist this meal up again and again by varying the vinegar, mustard or oil. Rice, red wine, white wine, or apple cider vinegars are all good options. Dijon, grainy, or any favorite mustard you have in the fridge will bring zest and your oil options are endless. Twist it up with some sunflower, safflower, vegetable or that extra special olive oil you've been hoarding. Experiment and add a twist to your next grilling party! (Use your neighbors as guinea pigs!)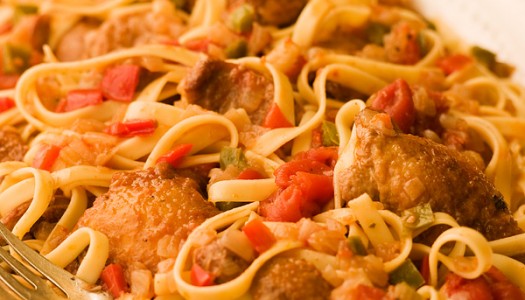 8 years ago
This rustic dish shows how easy it is to braise any type of meat in a tomato sauce. The results are tender, flavourful and perfect for any type of pasta. This is a hearty meal in a bowl.
View Recipe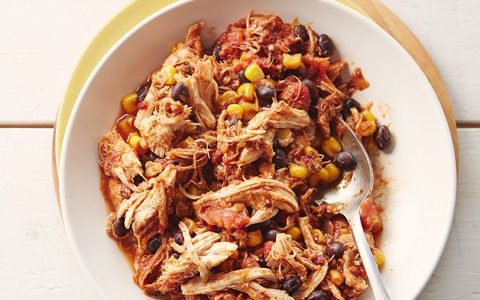 3 years ago
Tex-Mex joints all have a variety of meaty fillings like this one on their menus packed with big, bright Tex-Mex flavors ready to roll into any type of tortilla. Burritos, enchiladas, quesadillas, crispy tacos, soft tacos, tostadas, rotis—what will you roll?

View Recipe