From Make Ahead Meals, Copyright © Chef Michael Smith 2015. Reprinted by permission of Penguin Canada, a division of Penguin Random House Canada Limited. Photography credit: Ryan Szulc.
Need a little mid-morning or mid-afternoon boost? Skip the candy aisle and instead stir whole-grain goodness into a batch of these super-simple, super-tasty granola bars. Artfully wrap and tie individual bars for some added flairand lovingly tuck a handwritten note inside.
Yield: 16 granola bars, easily doubled in 2 pans
Ingredients
2 cups (500 mL) of granola
2 cups (500 mL) of instant rolled oats
1 cup (250 mL) of brown sugar
1/2 cup (125 mL) of your favorite nuts, seeds or dried fruit
1/2 cup (125 mL) of water
1 teaspoon (5 mL) of cinnamon or your favorite baking spice
Procedure
Preheat your oven to 350 °F (180 °C). Turn on your convection fan if you have one. Line an 8-inch (2 L) square baking pan with foil and spray with a light film of cooking spray.
Mix everything together in a large bowl, then evenly spread into the pan, pressing and compacting the mixture as firmly as possible. For best results, place an identical or slightly smaller pan inside and press down with all your weight. Bake until lightly browned and very firm to the touch, 20 minutes or so, then rest until cool. Remove from the pan, slice the bars and wrap individually in plastic wrap or bags.
STORAGE TIP
Room Temperature: Cool the granola bars, tightly seal in a zip-top bag and store for up to 10 days.
Freeze: Cool, tightly seal and freeze for up to a month.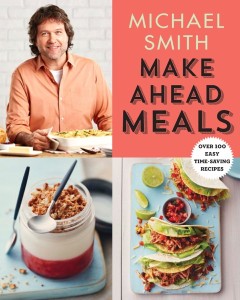 From Make Ahead Meals Copyright © Michael Smith 2015. Reprinted by permission of Penguin Canada, a division of Penguin Random House Canada Limited.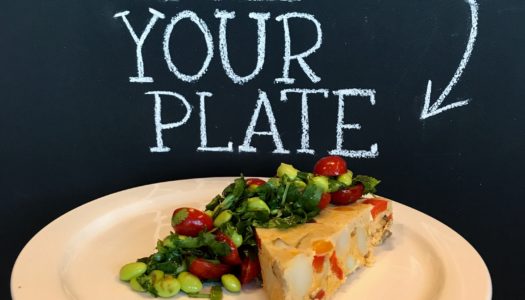 9 months ago
Potatoes are not just tasty, nutritious, inexpensive and easy to find, they're also wildly versatile, especially with eggs in the mix. Cultures and cuisines all over the world have found innovative ways to cook with this dynamic duo. Here they play a starring role in a classic frittata with a tasty Tex-Mex twist. The salsa side salad is bright and spicy, a refreshing condiment of sorts. This recipe will easily fill Half Your Plate – but not for long. It'll be empty in no time!
View Recipe
7 years ago
Forget fancy. Here's a simple way to make a quick tasty omelet for breakfast, lunch or dinner, complete with bacon and cheddar. Don't be scared by the flip, you'll miss a few but quickly get the hang of it!
View Recipe