This classic dish is elegantly tasty, simple and super speedy. The creamy, cheesy sauce that makes Fettuccini Alfredo so memorable easily forms when great Parmesan cheese and a splash of cream are simply tossed together with hot noodles and aromatics. This dish is at its best when you make it and serve it immediately.
Yield: Serves 4
Ingredients
1- 1 pound box fettuccini
1/2 stick Butter
2 cloves garlic, minced
1 cup heavy cream (35%)
1 cup freshly grated Grana Padano Parmesan cheese
1/4 teaspoon freshly ground nutmeg
a sprinkle or two sea salt and freshly ground pepper
1/2 cup minced parsley
1/2 cup minced chives, or sliced green onions
lots of freshly ground pepper
Procedure
Cook the fettucini in lots of boiling salted water.
Meanwhile, in a separate saucepan, melt the butter over medium heat. Add the garlic and gently sauté until it softens and flavours the butter.
Add the cream and bring to a simmer. Stir in the cheese, nutmeg and salt and pepper and heat through.
Toss in the cooked pasta along with the parsley, chives or green onions. Season with lots of freshly ground pepper. Toss well to combine everything, and serve immediately.
Variation
There are many ingredients that may be added to this pasta to round out your meal and add a signature twist. Try thinly sliced basil leaves, a grilled and sliced chicken breast, pan-seared scallops, diced sun-dried tomatoes, pitted black olives, or steamed broccoli, frozen peas or any other vegetable.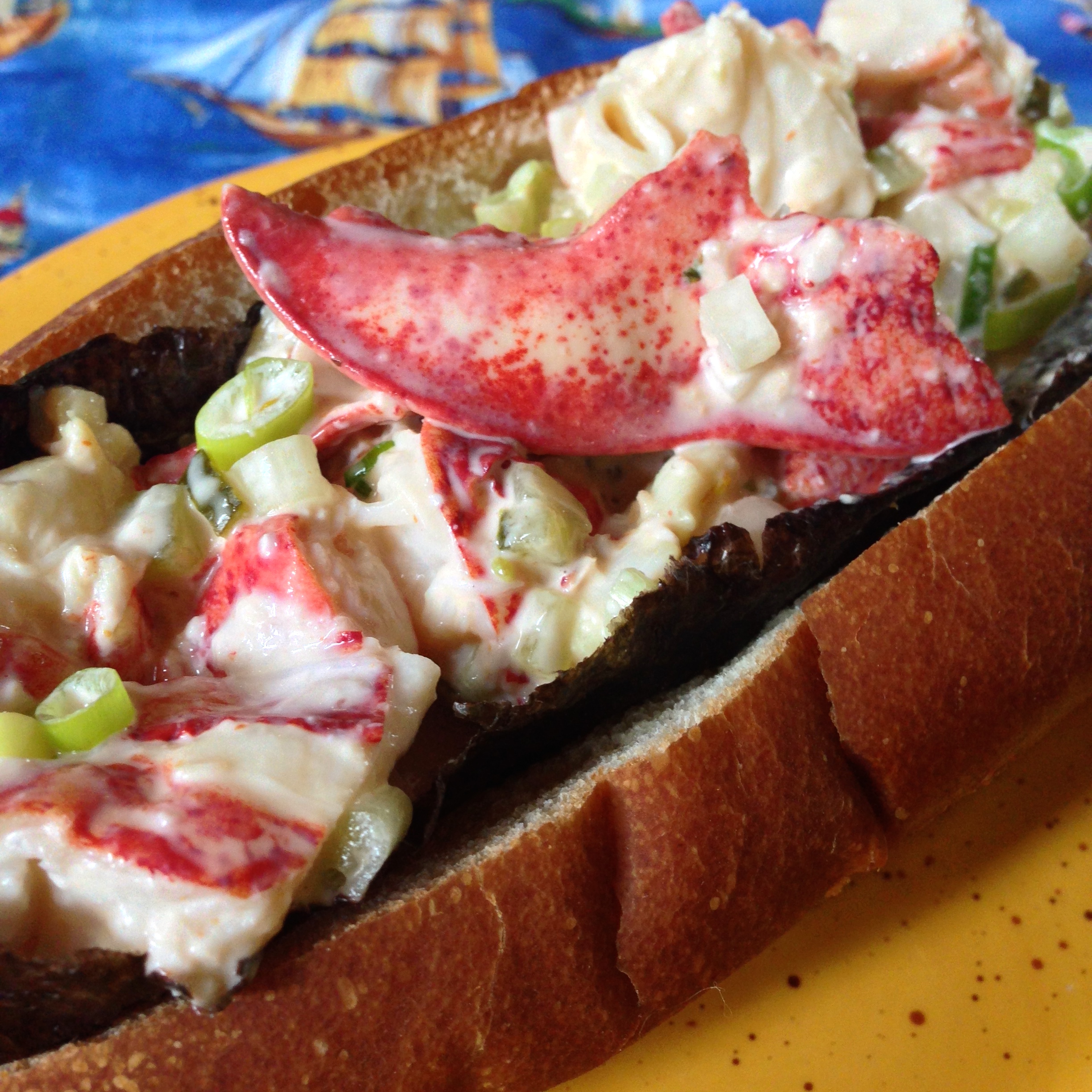 4 years ago
The Prince Edward Island International Shellfish Festival is one of my favourite annual events where I get to showcase world-renowned, locally grown mussels, oysters, and of course, lobsters. This is my twist on the classic lobster roll, spiced up with my favourite hot sauce and lined with a paper-thin sheet of seaweed.
View Recipe
7 years ago
Short ribs are my favourite type of beef. No other cut has their rich beefiness and melt-in-your-mouth texture. Of course they do have to be slowly braised to release all that rich goodness, but that's just more time to anticipate the treat to come!
View Recipe