Commercial chocolate sauces are a pale imitation of the real thing and usually don't include any real chocolate. An old-school batch of real chocolate sauce is easy to make, easy to use and an easy way to saturate any treat with lots of rich, true, chocolate flavour. Try not to eat too much of this sauce straight out of the jar!
Yield: Makes about 2 cups
Ingredients
1 cup heavy cream (35%)
2 tablespoons sugar
2 tablespoons cocoa powder
8 ounces bittersweet chocolate
1 teaspoon pure vanilla extract
Procedure
Pour the cream and sugar into a small saucepan and bring to a rolling boil, stirring constantly. Turn off the heat and whisk in the cocoa powder and chocolate, stirring until smooth. Whisk in the vanilla, pour into a jar and refrigerate.
Variation
For a sophisticated grown-up taste, you may substitute any of your favourite liqueurs: rum, brandy or cognac for the vanilla.
8 years ago
When we crave a rich decadent chocolate treat, guess who gets sent to the kitchen to bake these rich, chewy, dark chocolate brownies? Their gold standard flavour is quick and easy to get in the oven and an absolutely essential part of any kitchen's repertoire!
View Recipe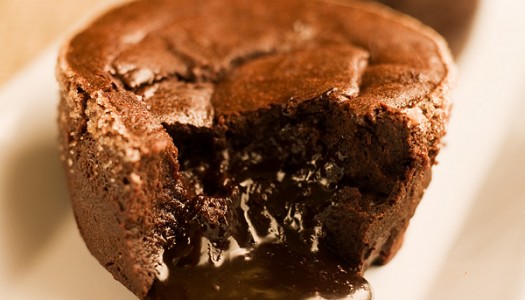 49 years ago
An individual chocolate cake with a molten runny centre is the ultimate dinner party chocolate treat. Slightly underbaking the batter makes each cake come out with its own special sauce hidden inside.
View Recipe