You can enjoy the bright red flavours and intense nutritional density of these two harvest ingredients brought together in one distinctive dish. In this recipe they serve both as a delicious side dish and a tasty condiment. Red Cabbage has an amazing ability to absorb other flavours while retaining its texture. Cranberry and the traditional flavours of cranberry sauce make this the perfect side dish for holiday turkey or everyday chicken or pork!
Yield: Serves 4 to 6
Ingredients
1 head of red cabbage, halved, core discarded and thinly sliced
1 large red onion, thinly sliced
A 14-ounce can (400 mL) of cranberry sauce or jelly
1/2 cup (125 mL) of red wine or cider vinegar
1/2 cup (125 mL) of water
1 teaspoon (5 mL) of Sriracha or your favourite hot sauce
1 teaspoon (5 mL) of salt
1/2 teaspoon (2 mL) of ground cinnamon
1/4 teaspoon (1 mL) of ground allspice or star anise
A 12-ounce bag (340 g) of fresh cranberries
Procedure
Pile everything except the fresh cranberries into a large pot and bring to a full furious boil. Reduce to a simmer, cover the works tightly and cook, stirring occasionally, until the cabbage is tender and absorbs the aromatic flavours of the cranberry and spices, 45 minutes or so. Add the whole cranberries and simmer just long enough to heat them through but no so long that they dissolve into mush. You'll know they're ready when they soften and burst, 3 or 4 minutes.
© Chef Michael Smith – #HalfYourPlate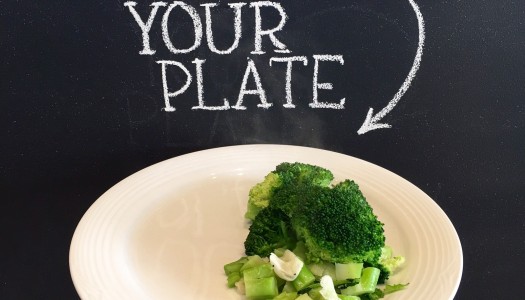 3 years ago
This is by far my favourite way to cook and serve broccoli. It's super-simple, super-speedy and super-tasty and because you're not boiling the broccoli and leaching away nutrients and flavour, it's also super-healthy.
As the broccoli steams it's perfumed – but not overwhelmed – with garlic. You can also add your favourite flavours. After trying this method once or twice you'll quickly realize how easy it is to modify with your own ideas. Feel free to experiment because this will always be the best way to get a head of steaming broccoli on the table in ten minutes flat!
View Recipe
5 months ago
Nothing says fall in Canada like fresh local apples. They're crisp and tasty straight off the tree and magically even more delicious baked. Everyone loves their warm rustic flavours and you'll love how easy it is to stuff them in the oven but why wait? You can fill Half Your Plate and enjoy this treat any time of year!
View Recipe