When I was a country inn chef, my guests loved starting their day with a bowl of this great-tasting homemade granola. It was one of my most popular recipes. Packed full of nuts, seeds, fruit and whole-grain goodness, it's hospitable and healthy. Your own homemade breakfast cereal beats the camouflaged candy at your supermarket any day of the week.
Yield: Makes 4 lbs or 16 servings
Ingredients
1 cup honey
1 cup vegetable oil
1 tablespoon ground cinnamon
1 teaspoon ground nutmeg
1 teaspoon pure vanilla extract
8 cups rolled oats
1 cup wheat germ
1 cup wheat bran
1 cup flax meal
1 cup unsalted sunflower seeds
1 cup almond slivers
1 cup chopped walnuts
1 teaspoon salt
2 cups raisins or sweetened dried cranberries
Procedure
Preheat your oven to a gentle browning temperature—325°F (160°C)—hot enough to toast the granola but not hot enough to burn it.
Pour the honey, oil, cinnamon, nutmeg and vanilla into a saucepan and bring them to a simmer over medium heat. Gentle heating brightens the flavours of the spices and melts the normally thick honey, so it combines evenly with the dry ingredients.
Toss together the oats, wheat germ, wheat bran, flax meal, sunflower seeds, almonds, walnuts and salt until they're evenly combined. When the oil mixture is hot enough to simmer, pour it over the dry ingredient mixture. Stir well until everything is evenly coated.
Spread the raw granola into a single even layer on a rimmed baking sheet or two. Bake for 40 minutes or so, until the oats are evenly toasted. Every 10 minutes or so, stir the works to help it cook evenly. Continue baking and stirring until the granola is baked golden brown.
Rest at room temperature until completely cool, then stir in the raisins (or cranberries).
Granola can be stored in an airtight container for up to a week.
Variation
Other than the basic oats, if you're missing a dry ingredient or two, you can still carry on. Feel free to add any combination of your favourite nuts, seeds or dried fruits. There are many to choose from. Try varying the spice blend too: cardamom and ginger work well. You may substitute maple syrup for the honey.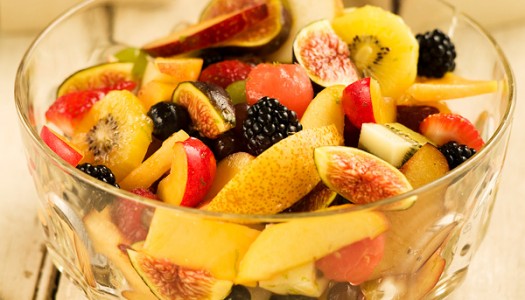 4 years ago
This is one of Gabe's favourite snacks. He loves fruit so we play around in the kitchen and see how many different kinds of citrus fruit, melons, tree fruit, grapes, berries and tropical fruit we can toss into one salad bowl. Our record is 32!
View Recipe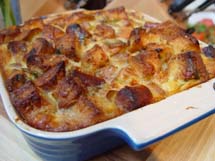 4 years ago