I can whip up a seven-tier wedding cake, bake shortcake for 1000 and create a menu full of $20 dollar desserts but nothing brings 'em running like the smell of simple chocolate cookies.
Here's a batch of chocolaty cookies that are so good, they won't even ask where the chips are.
Yield: Makes 40 cookies
Ingredients
1 pound dark chocolate, or your favorite chocolate
4 oz Butter
4 eggs
2 cups brown sugar
2 tablespoons vanilla
1 teaspoon orange extract
2 cups Flour
1 teaspoon salt
Procedure
Melt the chocolate and butter in a double boiler stirring until melted. Remove from the heat and set aside.
In a mixing bowl combine eggs, brown sugar, vanilla and orange extract and beat with a mixer on high speed until the mixture looks frothy. Pour in the chocolate and mix until well combined, about 30 seconds or so.
Whisk the flour and salt together and add to the chocolate mixture. Mix well then refrigerate until cooled making the dough easier to work with, about an hour or so.
Preheat your oven to 325 °F (163 °C). Now is a good time to check your oven temperature and make sure it's running true. For a few dollars you can purchase an oven thermometer and check every once in a while. Pop the thermometer in and leave for a few minutes, then read the temp to ensure what the dial says on the outside is what's happening inside!
Roll dough in ping-pong sized balls, about 2 inches or so. Place the balls about 2 inches apart on a lightly oiled cookie tray. Bake for exactly 10 minutes. Let them stand on the tray for 1 or 2 minutes, then remove and rest on a cooling rack.
You'll find it difficult to let these cookies cool before you share them though!
Chef Michael's Kitchen
© Chef Michael Smith
Variation
Freestyle Twist: You can add a gluten-free twist to these cookies by substituting the flour with an equal amount of ground almond meal. No need to chill or roll these! Just drop by spoonfuls and bake!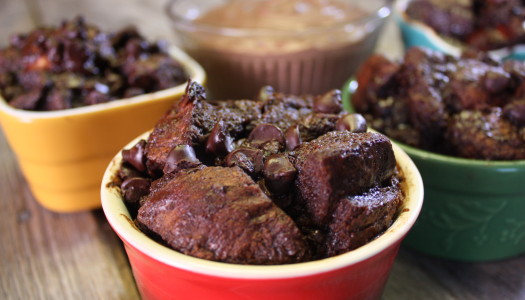 2 years ago
It's fun to try new ideas and it's always fun to freestyle cook. And it's particularly fun to stir every form of chocolate into one bread pudding. I admit sometimes I feel the need to go overboard a little bit and even push some limits, but the kitchen is a really safe place to do that, and a fun place too. Once you know the bread pudding rules, you can break them all day long. Who knows? You might just end up with Five Chocolate Bread Pudding with Chocolate Whipped Cream.
View Recipe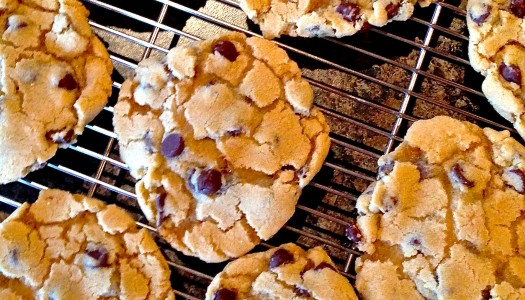 2 years ago
There are many ways to bake a memorable chocolate chip cookie, but this version emphasizes chewiness. If you prefer your cookies with lots of chewy texture without much crispy brittleness, then you'll love these deeply flavoured and tantalizingly textured treats.
View Recipe