If a perfect basket of crisp fried wings isn't a treat than I don't know what is!
Yield: Serves 1 -4 depending our your appetite!
Ingredients
1 Large Package Chicken Wings
1/4 cup Flour
pinch salt
pinch pepper
4 tablespoons Butter
1/4 cup Franks Original Durkee hot sauce or your favorite hot sauce
Procedure
Heat your deep fryer to 375 degrees.
Cut the wings in half separating them into the 'drums' and 'flats' and removing the tips. Pour the flour into a zippered plastic bag and season it with salt and pepper. Add the wings, seal the bag and shake well to coat them. Remove from the bag shaking off any excess flour.
Fry wings in small batches so they don't cool the oil too much. Fry until they're golden, crispy and cooked through.
Melt the butter in a small saucepan and whisk in the hot sauce. Pour into a large bowl and add the fried chicken wings. Toss well to coat and enjoy immediately!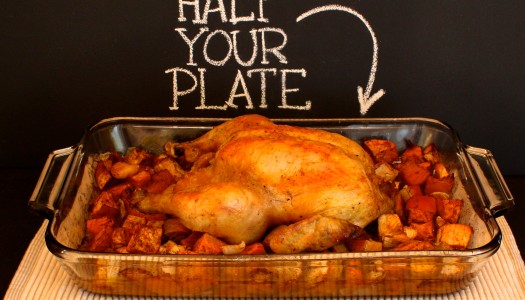 3 years ago
There are as many ways to roast a chicken as there are cooks. This basic method is my favourite. Roasting the chicken perched on top of a thick bed of vegetables not only helps you prepare an entire meal at once but also guarantees that not a drop of flavour is lost. You can also skip all the normal laborious of slicing by simply shredding the meat into the works and tossing together a pan stew of sorts!
View Recipe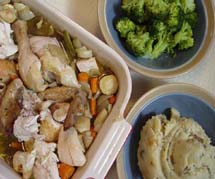 8 years ago
Brining is one of the oldest kitchen techniques in the world; it's a very common way to preserve food with salt. It's also an amazingly simple way to make the juiciest chicken you've ever had!
View Recipe