Brunch Bake
Yield: Makes 4-6 servings
Ingredients
8 eggs
1 1/2 cups milk
1/2 loaf whole grain bread, cubed and toasted
8 small breakfast sausages, sliced
1 large onion, sliced
1 cup grated cheddar cheese
3 sprigs fresh tarragon
Salt and Pepper
Procedure
Preheat oven to 350 degrees.
Place a large skillet over medium-high heat and add sausages and onions. Sauté until golden brown.
Meanwhile, whisk eggs together with milk and season with salt and pepper. Add cheese, bread cubes, sausage and onion mixture and tarragon. Pour into a lightly oiled 9″ by 9″ baking dish and bake for 35 minutes or until set.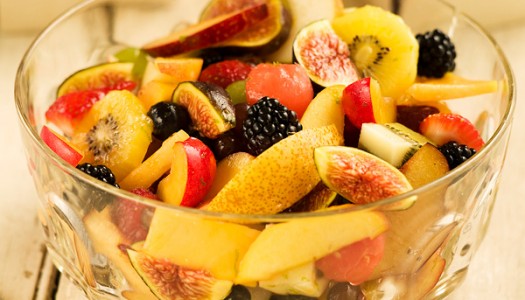 8 years ago
This is one of Gabe's favourite snacks. He loves fruit so we play around in the kitchen and see how many different kinds of citrus fruit, melons, tree fruit, grapes, berries and tropical fruit we can toss into one salad bowl. Our record is 32!
View Recipe
8 years ago
Tofu is a highly nutritious bean curd made from soy milk. It's an excellent source of protein and very easy to cook with. There are many varieties and many ways to cook it. Pan-frying softer tofu until it resembles scrambled eggs is one of the simplest and tastiest.
View Recipe