Brining is one of the oldest kitchen techniques in the world; it's a very common way to preserve food with salt. It's also an amazingly simple way to make the juiciest chicken you've ever had!
Yield: 4-6 Servings
Ingredients
2 quarts water
1/2 cup salt
1/2 cup sugar
1 fresh chicken
1 chopped onion
a few chopped parsnips
a few chopped carrots
a few stalks of chopped celery
a splash olive oil
Procedure
Whisk the salt and sugar into the water until they're completely dissolved. Place the chicken in a large bowl or pot and cover with the water. Refrigerate it in the brine for an hour or two then remove it and dry well with a clean towel.
Preheat your oven to 350F. Toss the vegetables with the oil and a bit of salt and pepper then pour them into a casserole dish or shallow roasting pan. Sit the chicken on top and roast it until an instant read thermometer registers 160F in the thickest part of the breast and 165F in the thigh. Cooking time depends on the size of your chicken.
As soon as the chicken is cool enough to handle – and without taking it out of the pan – cut off the legs and slice off the breasts. Cut as much of the meat as possible off the bones and stir into the vegetables. Serve together.
8 years ago
The thighs of a chicken are my favourite cut. They're inexpensive and have way more flavour than the bland breast. I usually braise them because it's easy and they go with just about anything. I love the way they soak up the earthy flavours of the mushrooms in this dish.
View Recipe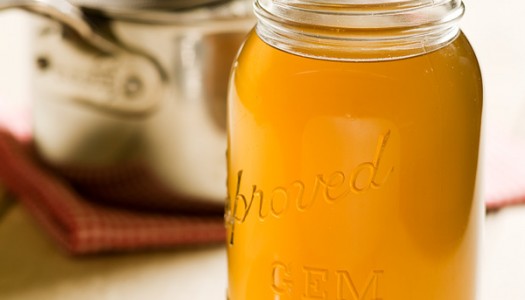 8 years ago
A pot full of simmering chicken broth is the essence of home cooking: true flavour brimming with hearty goodness, ready to launch a thousand other dishes. Try making a batch, dividing it into easily used amounts and keeping them in your freezer, ready for whatever idea comes along. You can use any chicken, but a stewing hen will have the most flavour.
View Recipe