Tomatoes aren't the only sweet red fruit that make great pasta sauce. Red bell peppers are excellent too, especially paired with the faint licorice flavour of fennel seeds.
Yield: 4 servings
Ingredients
4 red bell peppers, halved, seeded and roughly chopped
2 large onions, roughly chopped
1 whole head garlic cloves, peeled
1/4 cup olive oil
2 tablespoons fennel seeds
a sprinkle or two sea salt and freshly grated pepper
a 1 pound box penne pasta
few handfuls baby spinach
Procedure
Preheat oven to 350 °F.
Toss the peppers, onion, garlic, olive oil, fennel seed and salt and pepper together in a large bowl until thoroughly coated. Pour into a 9- x 13-inch (3.5 L) baking pan. Roast until peppers are softened and caramelized, about 1 hour.
Transfer the roasted vegetables into a medium saucepan and purée with an immersion blender, adding a splash of water to help it along. Alternatively, put into a food processor or blender and purée until smooth. Taste and add more salt and pepper to taste.
Just prior to serving, reheat the sauce in a large pot.
Cook the pasta in lots of boiling salted water. Toss the hot pasta with the reheated red pepper sauce and the baby spinach and serve immediately.
Variation
You may use any of your favourite pastas for this dish. As you reheat the sauce, add in chopped fresh oregano or thyme.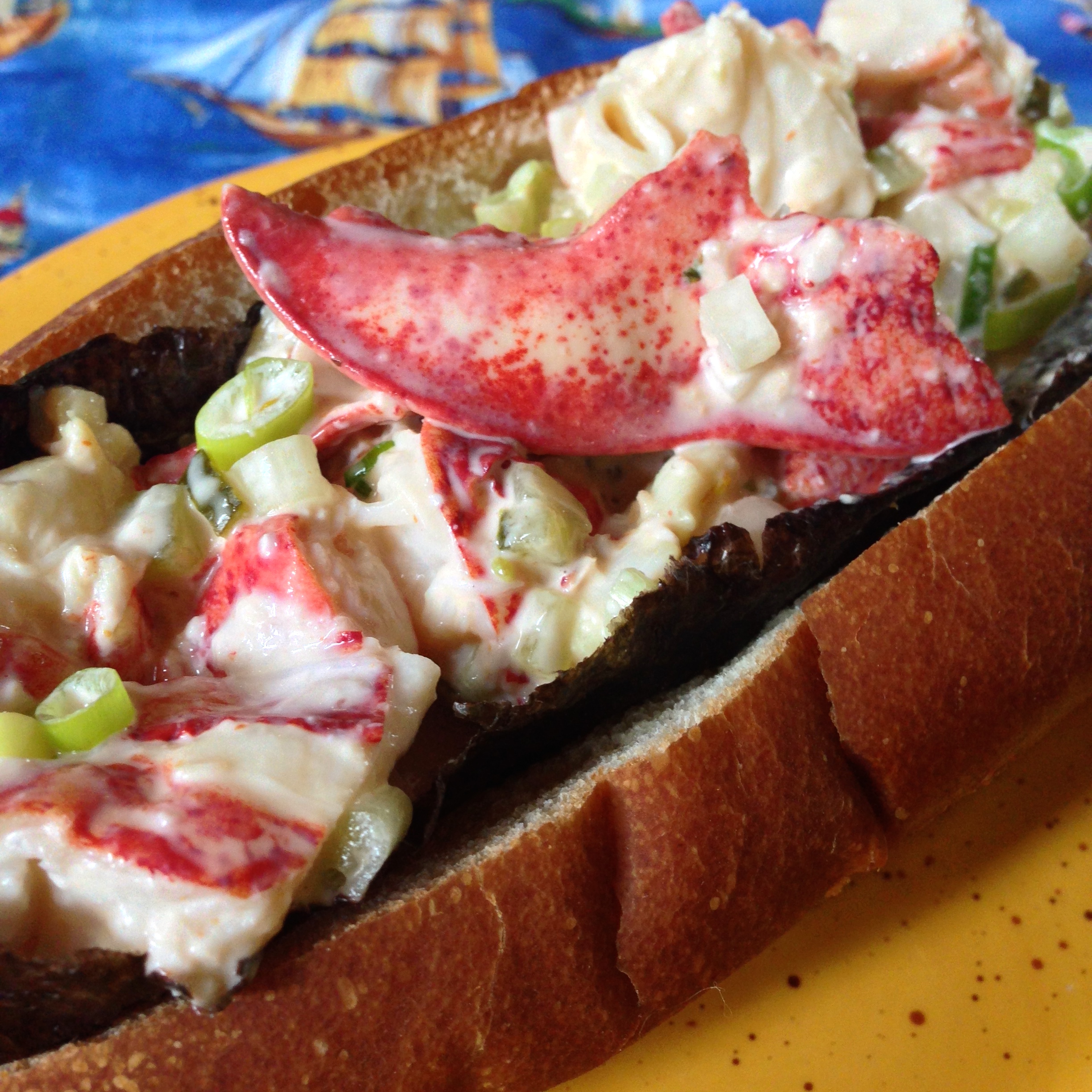 4 years ago
The Prince Edward Island International Shellfish Festival is one of my favourite annual events where I get to showcase world-renowned, locally grown mussels, oysters, and of course, lobsters. This is my twist on the classic lobster roll, spiced up with my favourite hot sauce and lined with a paper-thin sheet of seaweed.
View Recipe
4 years ago
Mac and cheese is delicious just the way it is, but why not amp it up with some Italian flavours? A creamy sauce is built with easy-melting Fontina and flavour-packed Grana Padano cheeses. Spicy Italian sausage, bright tomatoes and classic herbs will have your family proclaiming "mi amore!".
View Recipe