Welcome to my Flavour Shack!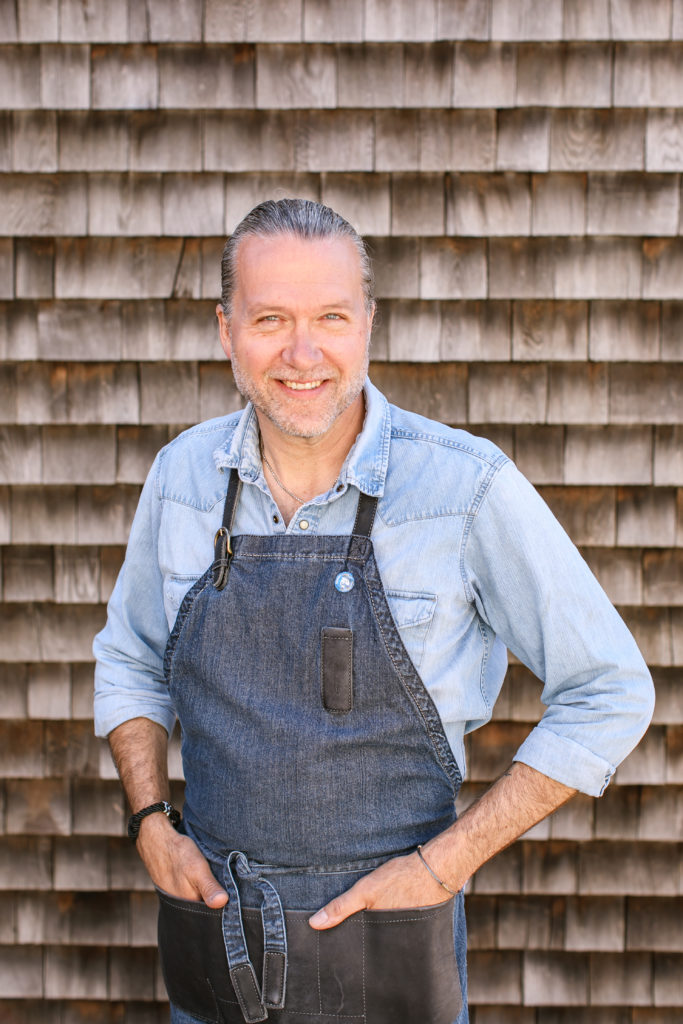 Hours of Operation:
OPEN FOR THE 2019 SEASON
7 days a week
June to August | 10am – 7pm
September & October | 10am – 6pm

Closing October 6, 2019
We're located on the Souris Beach Gateway Pa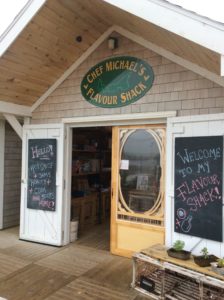 rk, right next door to Colville Bay Oysters and the best Lobster Rolls on the island!
My 12' by 12' retail empire is stocked with all my books–every one of them signed–and a whole bunch of other goodies from PEI including some of my artwork. We're open June to October annually.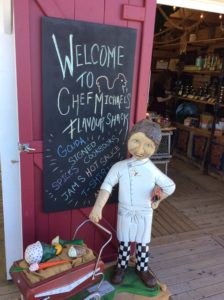 Our friendly, knowledgable staff provide an opportunity to learn more about Chef Michael Smith and our local PEI foodie flavours! Get your picture taken wearing one of Chef Michael's chef jackets and we may even  post it on our Twitter feed for the world to see (don't forget to bring your camera!) #ShackJacket
---
Chef Michael's Flavour Shack is the only location  where Chef  Michael's autographed merchandise can be purchased such as:
– His best selling cookbooks, with Real Food, Real Good, his tenth award winning cookbook, launched in September 2016 and immediately landed on the Globe and Mail bestsellers list along with Make Ahead Meals, previously #1 on the bestseller's list and #8, Family Meals, winning "Best English Cookbook" at the 2015 Taste Canada Awards


– Aprons
– Wooden Spoons
– Decorative Cutting Boards
– Hand Drawn Illustration Prints
– Chef Michael Smith's Custom Rooster Print
– Spicy Spice
– Autographed Hand Towels
– Fortune Bridge Brinery Pickles

We've also got a hand-picked selection of Chef Michael's favourite Island flavours. Some even include an original Chef Michael Smith recipe with purchase!
– Eureka Garlic's Black Garlic
– Maritime Madness Hot Sauce
– Ashwurks Knife Racks
– Glasgow Glen Gouda Cheese in a variety of yummy flavours
– Fresh bread courtesy of our organic farm at The Inn at Bay Fortune
– Upstreet Craft Sodas

-Lucky Bee Mustard

-Maritime Marzipan
How to find us>

We are located at Souris Beach Gateway Park on the Points East Coastal Drive (just east of the bridge leading into Souris on Highway 2 from Charlottetown)
– 1 hour from Charlottetown
– 10 minutes from Basin Head Beach
– 30 minutes from East Point
– 10 minutes from  The Inn at Bay Fortune