Nothing says fall in Canada like fresh local apples. They're crisp and tasty straight off the tree and magically even more delicious baked. Everyone loves their warm rustic flavours and you'll love how easy it is to stuff them in the oven but why wait? You can fill Half Your Plate and enjoy this treat any time of year!
Yield: Serves 4
Ingredients

4 of your favourite large baking apples 1 cup of granola
2 tablespoons of melted butter
1 tablespoon of brown sugar
1 teaspoon of cinnamon
Procedure

Prepare and preheat your oven to 350°. Turn on your convection fan if you have one.

Prep the apples. Slice the top off each one and reserve. With a sharp pairing knife, melon baller or small spoon cut the core out of each apple leaving a hollow cavity for the stuffing.

Stuff the apples. Simply toss the granola, butter, sugar and cinnamon together and evenly cram into each apple. Top with the reserved apple pieces to protect the granola from over-browning.

Bake until soft and delicious, about 45 minutes to an hour depending on the size of the apple. Serve warm from the oven, or rest for a while. Baked apples are delicious with plain yogurt, whipped cream or your favourite ice cream.
Variation

Not all apples behave the same. Some maintain their shape when you bake them while others dissolve into delicious applesauce-like mush. Your best choices for baking are Braeburn, Cortland, Empire, Fuji, Gala, Golden Delicious, Granny Smith. Honey Crisp. Jonagold, Mutsu and Northern Spy
8 years ago
I'm addicted to chocolate and always look for a way to work it into a treat, especially with coffee. Together they make mocha. This coffee flavoured chocolate cake batter baked in coffee cups looks like a cup of coffee - until you cut into it!
View Recipe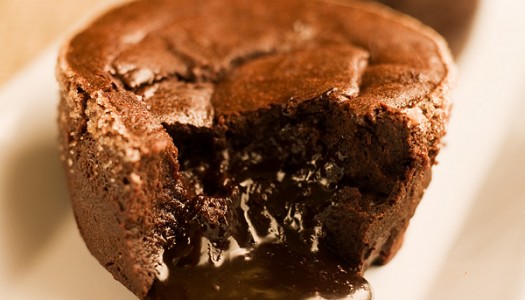 49 years ago
An individual chocolate cake with a molten runny centre is the ultimate dinner party chocolate treat. Slightly underbaking the batter makes each cake come out with its own special sauce hidden inside.
View Recipe