Here's a chewy tropical treat that's so easy to make you'll think you're forgetting something! I always make a big batch so there's a lot to share but it's just as easy to cut the recipe in half. Your family and friends will love the addictive chewy texture and you'll love how easy they are to make!
Yield: 12 Cookies
Ingredients
2 egg whites
a dribble vanilla extract
1/2 cup brown sugar
small spoonful nutmeg
1 1/2 cups unsweetened shredded coconut
Procedure
Preheat the oven to 350 degrees F. Whisk the egg white, vanilla, sugar and nutmeg together. Stir in the coconut and mix until it's well coated with the egg white mixture.
Moisten your hands. Form a large heaping spoonful of the mixture into a loose stack on a lightly oiled baking sheet. You may leave it craggy and irregular or pat it a bit to even it out. Repeat with the remaining mixture leaving an inch or so between each pile.
Bake until golden brown, about fifteen minutes. When they're done they'll be firm to the touch but still a bit soft in the middle. When they first come from the oven they'll be a bit crumbly but after twenty minutes or so of cooling they'll firm up nicely. Patience!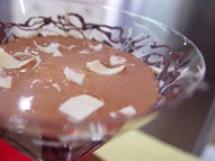 48 years ago
Not all chocolate comes on a plate. How about a chocolate martini!
View Recipe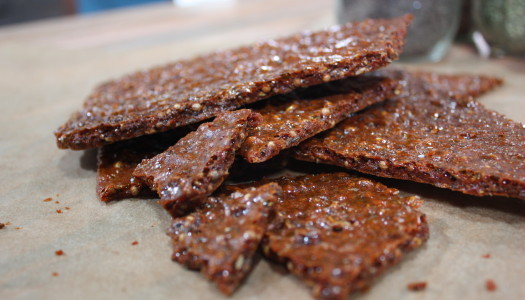 3 years ago
Spice up your snack life with this seedy, snappy brittle. Once you master the art and craft of making a homemade brittle, the possibilities are endless. Substitute other spices, stir in your favourite nuts or seeds, you can even you chopped up pretzels or cookies!
Making caramel is easy, but it does benefit from keeping a close eye. The sugar syrup might not look like it's doing much for a while but as soon as it starts changing colour, stay close to the stove. It can go from light yellow, to dark brown, to a smoking black mess in a matter of moments. It's also extremely hot, so exercise caution and keep it away from young fingers until it has completely cooled.
View Recipe