Brown Rice with Apples
Yield: Makes 4 servings
Ingredients
1 cup brown rice
2 cups apple juice
1 teaspoon cinnamon
1/2 cup raisins
1 apple, chopped
Salt and Pepper
Procedure
Put rice, juice, cinnamon, raisins and apple into a medium-sized pot. Bring to a boil and then cover with a tight fitting lid. Reduce heat and let simmer until rice has absorbed all of the liquid and is tender, about 30 minutes.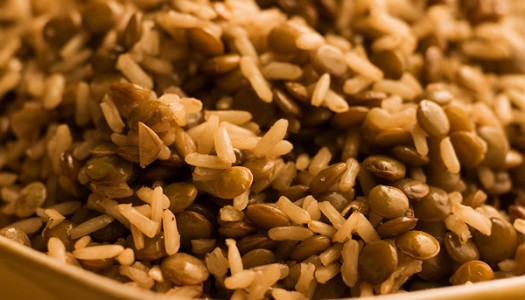 8 years ago
Rice is a grain, lentils a legume. Combine the two and you have a perfect source of vegetarian protein. Of course, you don't have to be a vegetarian to enjoy the wholesome, tasty richness of this healthy duo.
View Recipe
8 years ago
Whole grains are one of the tastiest, healthiest and most versatile ingredients in your kitchen. They're also one of the easiest to cook. They simply need to simmer in water until they're tender and ready to enjoy by themselves or as an ingredient in many other dishes.
View Recipe