Brown Rice with Apples
Yield: Makes 4 servings
Ingredients
1 cup brown rice
2 cups apple juice
1 teaspoon cinnamon
1/2 cup raisins
1 apple, chopped
Salt and Pepper
Procedure
Put rice, juice, cinnamon, raisins and apple into a medium-sized pot. Bring to a boil and then cover with a tight fitting lid. Reduce heat and let simmer until rice has absorbed all of the liquid and is tender, about 30 minutes.
8 years ago
Quinoa (pronounced keen-wuh) is one of the healthiest foods on the planet, and packed with vitamins, minerals and protein. It's actually a seed not a grain, but it's cooked like a grain. The rich nutty taste is perfect in a pilaf, but it's just as good stirred into any salad. Because of its flavour, ease of cooking and high nutritional value, quinoa is one of the most common foods on my table.
View Recipe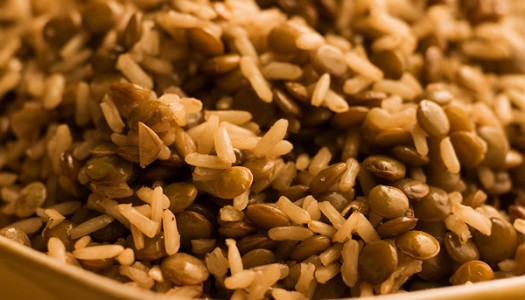 8 years ago
Rice is a grain, lentils a legume. Combine the two and you have a perfect source of vegetarian protein. Of course, you don't have to be a vegetarian to enjoy the wholesome, tasty richness of this healthy duo.
View Recipe